Flexport makes significant European appointment
14th January 2022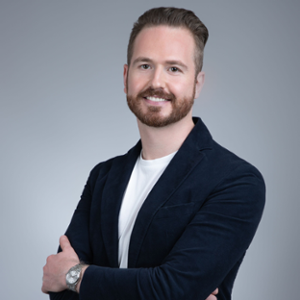 Flexport, the digital freight forwarder and customs broker, has appointed Douglas Brown – currently VP Flexport Asia – as the company's new leader for Europe. Douglas replaces Jan van Casteren, who is stepping down to spend time with his family after starting Flexport Europe in 2015.
As Flexport's first hire in Europe, Jan led the company's rapid growth from one to a team of almost 350.
"We're incredibly thankful to Jan for his contributions. Flexport Europe wouldn't be here without him," commented Will Urban, Chief Revenue Officer at Flexport. "We're fortunate to have someone of Doug's calibre and experience follow in his footsteps. After almost two decades in the industry and three years leading Flexport in Asia, Doug has a proven track record not just in freight forwarding, but in operating at the intersection of technology and logistics."
Fluent in Mandarin, Douglas joined Flexport in 2019 as General Manager of Greater China. He brings to his new role strong industry expertise, having worked in senior management roles within freight forwarders including Panalpina, Maersk and CEVA Logistics.
After relocating to Flexport's Europe HQ in Amsterdam in March, Douglas will focus on diversifying Flexport's mode and trade lane mix and expanding into new European markets. "I'm delighted to move back to Europe to join a great team and support our clients there," Douglas added. "We're growing quickly, targeting 250 new hires this year to show Europe how technology can accelerate innovation in our industry."
"I am very confident about the future of Flexport Europe," comments Jan van Casteren. "The team here is stronger than ever. We have shown that our organization has the resilience and creativity to thrive in turbulent times during the pandemic. Doug's exceptional operational skills and industry knowledge makes him the perfect person to advance what we've built so far, and I'm looking forward to seeing where he takes the business in the future."