Experts share challenges faced by B2B businesses
5th July 2022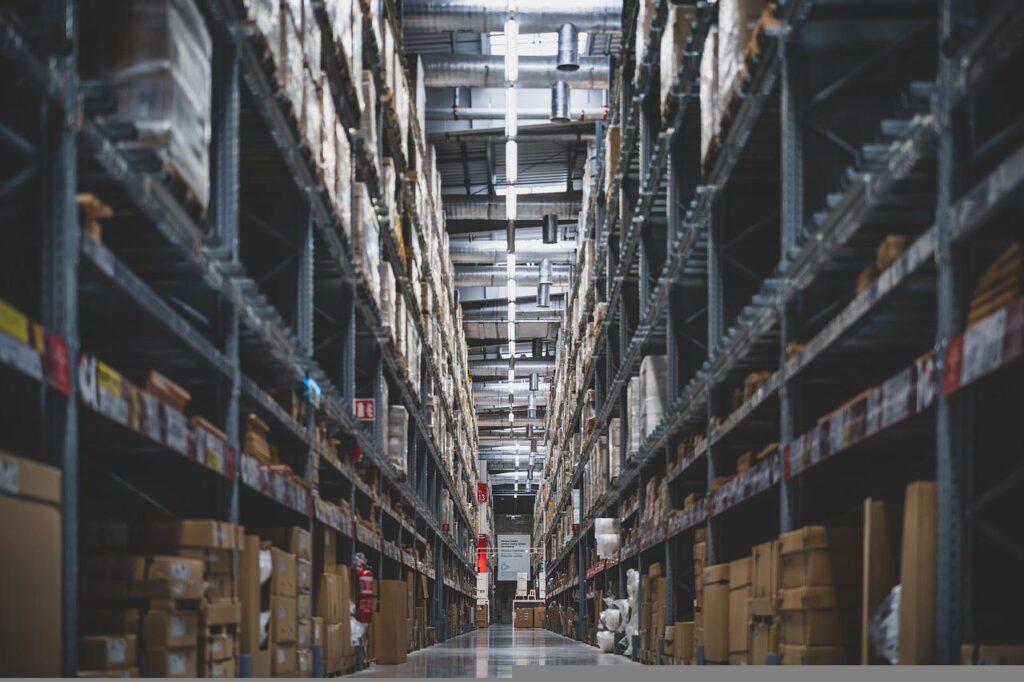 The post-pandemic era has caused amplified expectations from customers, which has prompted B2B retail businesses to evolve drastically. Because of this, several businesses are facing challenges to balance supply and demand and maintain strong customer relationships.
Here, Flowlity, an innovative AI-based supply chain planning and forecasting solution, sheds light on the top five challenges currently faced by businesses in the B2B retail sector and insight on how these issues can be tackled.
Customer acquisition and retention
Customer retention has become one of the biggest challenges faced by B2B retail businesses. This is largely due to what businesses can offer their customers to guarantee retention. There are two key things that customers are always looking for, which is often a challenge to provide – lower costs and higher efficiency. Ensuring that these are guaranteed is a top priority for businesses, to acquire and retain customers. If these can't be provided, customers may switch to an alternative source that can provide them.
By introducing a solution to optimise businesses supply chains, lower costs are likely to be a benefit that can be provided to customers, to ensure retention. This is because it ensures a more efficient system, accounting for less overstocks and shortages – meaning businesses can keep costs lower.
Shipping constraints
B2B retail suppliers are currently facing more shipping constraints than ever before – causing substantial challenges and overwhelming businesses. According to a report by the UK's Road Haulage Association last year, the UK was short of 100,000 HGV drivers, which they stated was a crisis for the industry. They highlighted many factors for this shortage, including the pandemic and Brexit. This figure is only likely to grow, putting more pressure on businesses to keep up with supply and demand.
To combat this, businesses need to take into consideration various factors, including repeat and bulk orders and real-time tracking, before they proceed with their shipping strategy.
The shift towards e-commerce
It's no great surprise that the pandemic has supercharged the shift towards e-commerce. In fact, Gartner's forecast predicts that by 2025, over 70% of B2B retail businesses will have adopted an e-commerce platform. This isn't all bad news for businesses, as generally speaking companies who have made the switch appear to be having greater success. But that doesn't mean it hasn't come with its challenges. The shift from offline to online is a drastic change for some more traditional businesses – requiring various levels of upskilling and reassessing processes.
In order for B2B businesses to sustain themselves during the e-commerce shift, they need to think wider than their own geographical location and local brands – providing greater opportunities and prospective customers. Introducing an effective and efficient solution to manage businesses supply chains can help support this move, by taking away any stock uncertainties that may occur following the e-commerce expansion.
A solution such as Flowlity, takes external and unpredictable factors that could impact stock into consideration – to allow businesses to replenish stock uncertainties and have what is known as 'safety stock', so that businesses can keep up with supply and demand.
Outdated supply chains
It's evident that there are several B2B retail businesses still utilising traditional and outdated methods for their supply chains, some who are very reluctant to change. This is without a doubt leading to substantial problems for businesses, as these methods don't provide a holistic view of their supply chain. This results in problems including stock shortages, overstocks and most importantly – a revenue loss.
The demand and pressure placed on B2B retail businesses is rapidly increasing, meaning implementing a sophisticated solution that offers demand forecasting and replenishment optimisation is essential for businesses to stay afloat and ensure success.
Time to change
For B2B retail businesses to prosper in the future, they must introduce modern supply chain solutions by integrating technology and moving away from traditional methods. Armed with its innovative AI-based tool and unique new planning and stock optimisation methodology called 'Resilient Planning', Flowlity is already working with several companies in the retail sector to better inventory management and improve customer relationships simultaneously.
For La Redoute, the software has already led to an inventory reduction of 40% and at e-commerce retailer Camif, stock shortages have reduced by 10%.