Expert Customs overcomes Brexit challenges with e-Customs solution
3rd September 2021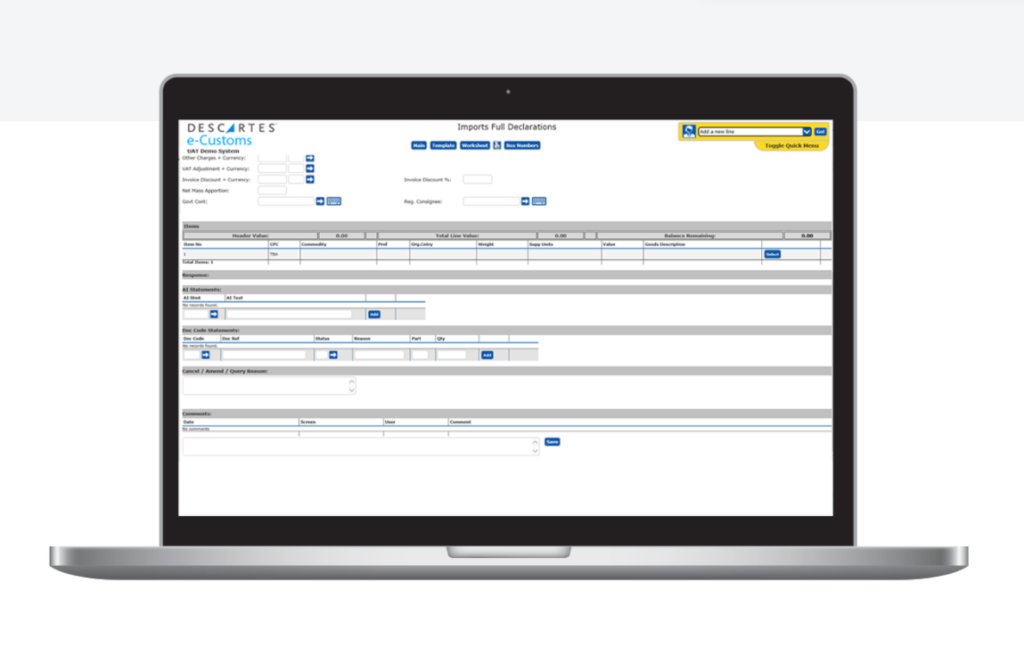 Descartes Systems Group, a global leader in uniting logistics-intensive businesses in commerce, has announced that Expert Customs, a recently established customs agency based in Dartford (UK), is using Descartes' e-Customs solution to enhance business operations with its UK-EU trade offering and provide customs compliance for customers.
"Following Brexit, we saw the demand for a smooth and efficient customs declaration process grow," said Kasia Gancarz, Customs Clerk, Expert Customs Ltd. "We realised a great opportunity to provide assistance to other companies looking to import to the UK from the EU. After implementing Descartes' e-Customs to help our Expert Joinery operations, we saw how straightforward the e-Customs solution made imports to the UK.
"With the continued and unparalleled support from the team at Descartes, we were quickly set up and able to implement customs clearances within weeks and offer a solution to other businesses struggling with navigating Brexit complexities.
"The solution is very user-friendly, the online training videos and step-by-step guides are detailed and easy to follow. We are looking forward to growing our customs business and continuing to work with Descartes as we offer both import and export solutions to our customers."
Expert Customs is affiliated with Expert Joinery Ltd, an importer of windows and doors from the European Union. Expert Joinery first sought the help of Descartes for a particular shipment it was importing from Poland in February 2021. With many businesses struggling to navigate Brexit, often made more difficult with language barriers and the customs declarations required by HMRC, Expert Joinery quickly identified an opportunity in the market to support other small businesses importing to the UK.
Establishing itself as a professional customs agency with the help and support from Descartes' e-Customs solution, Expert Customs now provides an essential service to other businesses seeking to overcome the challenges faced with importing goods to the UK following Brexit. Initially, Expert Customs was completing 250 declarations per month, rapidly increasing four-fold on projected volumes to 1,000 a month, as a result of the success of its newly established customs agency.
Pol Sweeney, VP Sales and Business Manager UK for Descartes, adds: "It's very exciting and rewarding to support exemplary businesses such as Expert Customs to grow and prosper through using our e-Customs solution by providing effective and efficient technology to enable straightforward customs processes. It has been a pleasure working with Expert Customs to support its operations and help develop its offering for customers and we look forward to our continued partnership."