European Logistics Association Awards Finalist Reveals Project
26th November 2020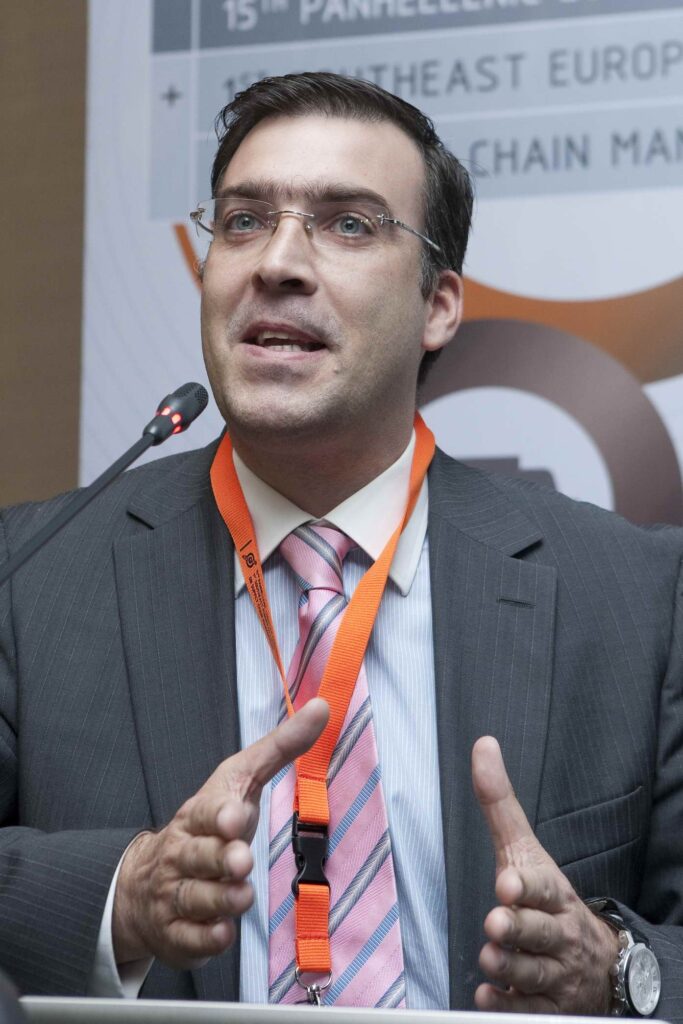 Logistics Way, a Greek supply chain solutions provider, was a shortlised finalist in the recent European Logistics Association Awards. Managing Director Dionisis Grigoropoulos describes the outstanding project, Diolkos, that they entered.
In the ancient times Diolkos saved ships sailing from the Ionian Sea to the Aegean Sea, a dangerous sea journey around the Peloponnese, where its three headlands had a reputation for gales, especially Cape Matapan and Cape Maleas. Without a 'shortcut', across the Corinth Canal, ships would have to sail from the Ionian Sea to the Aegean Sea by going around the Peloponnesian Peninsula. Not only the sail was long, it was a dangerous one as well. Gale-force winds often troubled sailors at Cape Matapan and Cape Maleas, with its treacherous shoreline. In addition, the overland passage of the Corinth Canal, a neck of land 6.4 km wide at its narrowest, offered a much shorter route to Athens for ships sailing to and from the Ionian coast of Greece and fortunately it is remaining in use from circa 600 BC until now as the Corinth Canal.
We at Logistics Way tried to find new Sailing Routes for our clients back in 2015, when the capital controls shut down the banks and changed customer payment habits, offering much more potential and financially stable markets in Europe. When the capital controls were introduced in Greece in June 2015 , the Greek government was forced to immediately close Greek banks for almost 20 days and to implement controls on bank transfers from Greek banks to foreign banks, and limits on cash withdrawals, in order to avoid an uncontrolled bank run and a complete collapse of the Greek banking system. We did not now for how many years this was going to take place. So the only way to keep sales and growth back then was to expand the brand internationally.
The client was a leading Greek company with 50 successful years of operation in the field of air conditioning and electrical appliances. The project officially began in January 2016 with the following analysis: Market research, Product Portfolio, Supply Chain Structure, Demand Planning, Forecasting and Finance.
The project objectives were to firstly achieve operational excellence by aligning with a reliable logistics partner, whose services could go beyond just managing the physical movement and handling of goods and could also provide the systems and services that could enable flexible and efficient fulfillment processes. Assuring quality in services and honoring contracts with on-time deliveries was also a key objective. Additionally, driving innovation, along with a partnership that would introduce new technologies or enhance the in-house processes was important, as was managing costs (operational and capital expenditures) while enhancing the quality of customer service and satisfaction levels. Finally, maximizing value by obtaining lower rates, benefiting from more advanced technology and enjoying more control and visibility for the transportation / storage expenditures.
The idea was to create something quite new in order to fulfill the needs of the new market. Our Client chose 14 products from its portfolio plus 3 new ones. The plan was to start in the UK in 2016, Germany and France in 2017 and Italy and Spain in 2018. The supply chain strategy selected Strasbourg as the hub. For the UK we send the RFP to 27 companies and 6 of them responded with an offer. The savings in logistics and distribution costs was 30%, using a 1800 pallet storage distribution centre. For continental Europe we sent the RFP to 52 Companies in Germany, Belgium, France, Sweden and Holland and many responded with an offer. The cost savings here were 13%, utilizing a 2500 pallet storage facility in Germany and a 600 pallet warehouse in France. It was a new organization chart for the client. Sales on Amazon last year were 15% of the total sales of the company.