Dutch Supply Chain Consultancy Groenewout Acquired
1st March 2023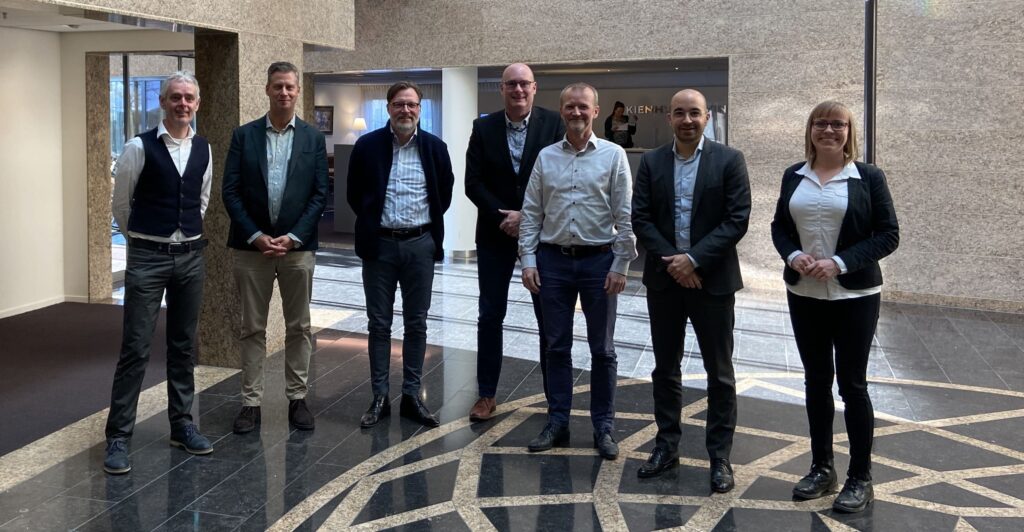 Consulting, engineering and optimization of logistics networks: with the acquisition of a majority stake in Dutch supply chain consultancy Groenewout, EPG Consulting is strengthening its consulting business in Europe and worldwide. Groenewout has more than 55 years of experience in its consulting services, especially in the area of (re-)design and optimization of logistics networks, realization and implementation of (mechanized) warehouse operations. The common goal is to expand the Benelux and international customer business and to strengthen the position of the company as an independent holistic supply chain consultancy.
Both companies will benefit from strong synergies and complementary service offerings. After the acquisition, the two companies are together one of the leading independent supply chain and logistics consultancies and leaders in terms of experience and realized projects. The location in Breda, the Netherlands, will be the starting point for the further expansion of the joint activities. The management team consists of Alain Beerens (Director Groenewout) and Marcel Wilhelms (Director and Managing Director EPG Consulting). Groenewout will operate in the market as a member of EPG.
Supply chain consulting for the European market
Groenewout was founded in 1966 and is today one of the best-known logistics and supply chain consulting specialists in Belgium, the Netherlands and Luxembourg. The company designs supply chain and logistics solutions for its international customers and has in-depth expertise in construction management & engineering (CM&E).
"Groenewout combines their expertise in supply chain, logistics and CM&E into a great overall package, perfectly complementing our service offering," says Marcel Wilhelms, Managing Director of EPG Consulting. "We are observing an increased demand for holistic planning and realization, especially with regard to automation solutions. In addition, it is becoming increasingly important to plan logistics real estate precisely according to customer needs and the logistics solution it entails. Groenewout also has an excellent network on the European and international market. We see great potential for development and can also open up new consulting segments for us – for example in the area of transport management consulting." In line with the new TMS Consulting business area, EPG Consulting has the right solution in Greenplan for a holistic consulting and optimization project, including the implementation of the solution."
According to Alain Beerens, Director Groenewout; "Groenewout has over the past 55 years built a successful logistics and supply chain consultancy. We are well positioned to further develop our full potential as part of EPG Consulting and to provide an even better service offering to all our customers."