Drone Operator Wanted: apply within?
7th August 2019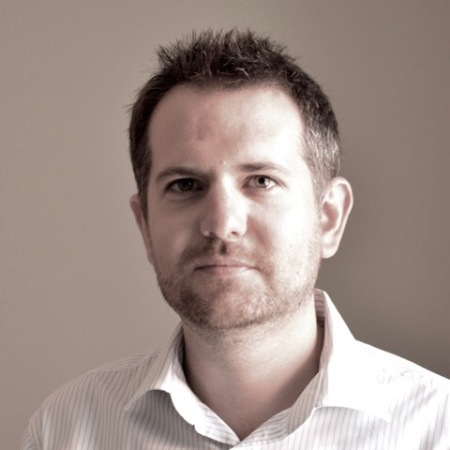 blog by Tom Viggers, Global Account Director, pymetrics.
According to DHL, "Supply chain managers across the globe are struggling with a critical supply-and-demand imbalance. But it's not for a specific product, commodity, or even for transportation capacity. It's for people." Driving the demand are a number of trends that will bring with them other problems. "Autonomous trucks and drones are the 800-pound gorilla in logistics technology trends," according to Adam Robinson from logistics company, Cerasis. "They are the in-all solution to the concerns over the driver shortage and they can save big bucks for logistics service providers." This future is already here. Companies like Einride, for example, provide fully-autonomous electric vehicles which are already starting to be installed and commercially operational. This is just one of 28 trends highlighted in DHL's Trend Radar, all of which could have a profound effect on the way logistics happens, half of them within the next five years.
Less headline-worthy, but no less impactful, are a myriad of other technologies already changing the industry today. Shipping company, Shapiro, describes how Shipment Tracking Systems benefit customers whilst also saving costs, and the Internet of Things and Radio Frequency Identification can help with the seamless tracking of inventories more quickly and accurately than has been possible in the past. And of course, the skills and know-how associated with supporting and operating these technologies are new too.
Meanwhile external threats are rising, driving the stakes even higher. As Accenture notes: "by cherry-picking the most profitable parts of the freight and logistics value chain, agile new entrants touting digital, customer-centric business models are steadily fragmenting it." So, can scale and heritage continue to be a source of value? How can logistics enterprises compete? Technology moves forward in giant leaps; vast human workforces aren't so easily upgraded.
According to a Deloitte report looking at the 'no-collar' workforce, organisations who will succeed are the ones who recognise the unique capabilities that people have that machines do not and deeply integrate the two sets of abilities. That is why, in 2019, it is the so-called 'soft skills' that dominate hiring managers' wish lists. They understand that they can't rely on hiring individuals who they think could have succeeded in the past; they need to find people today who will be capable of thriving in markets and dealing with concepts that are still in the early stages of being developed.
The trouble is, human capabilities are extremely difficult to define accurately and traditional methods of record – CVs, IQ tests and the like – woefully inadequate tools for doing so. Technical skills and knowledge can be measured somewhat robustly but are more applicable to the past than the future and often rendered obsolete as technology advances. What is more, due to historical inequalities, hiring practices aligned to these facets tend to perpetuate gender and ethnic bias.
Ironically enough, it is technology that could present the solution. pymetrics, a Future of Work platform, collects vast unbiased datasets about employees' cognitive, social and emotional traits – the building blocks of natural aptitudes and potential – using a suite of gamified behavioural exercises, then allows organisations to understand the human behaviours driving success in their teams. This can be extrapolated not only to model out what the workforce looks like today and radically improve the hiring process, but to start to build a picture of the behaviours that will drive value in the future. Just maybe, today's forklift truck drivers, with their natural diligence and predisposition towards safety, will be a great source of talent for the drone operators of tomorrow.
When it comes to delivering people, just as in delivering goods, the future has already landed.