Descartes helps Dover Hamilton with Brexit challenges
10th December 2021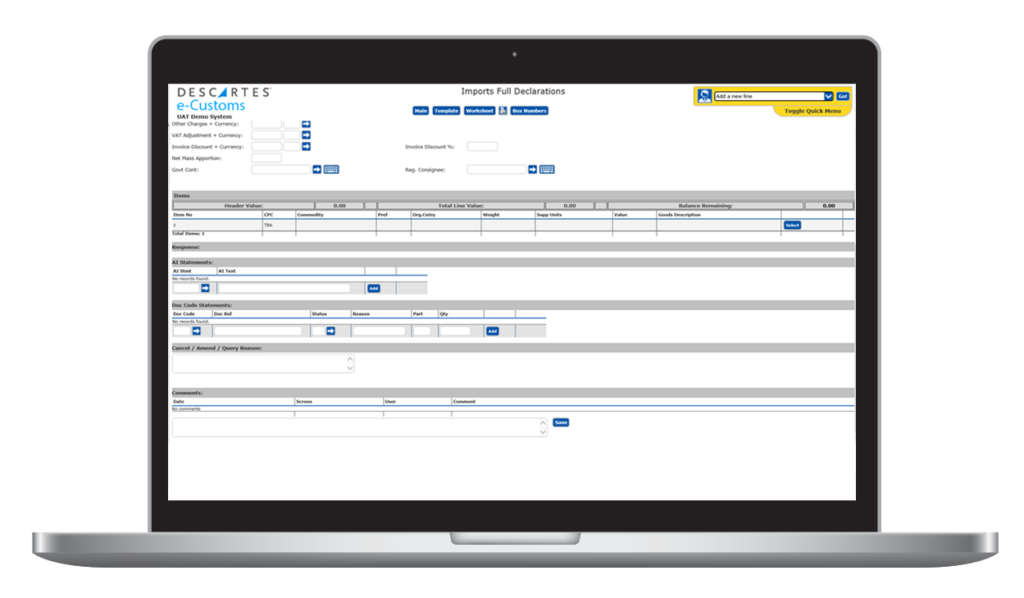 Descartes Systems Group, a global leader in uniting logistics-intensive businesses in commerce, is helping customs clearance agent Dover Hamilton Ltd's customers navigate post-Brexit EU customs complexities and grow their business with Descartes' e-Customs.
Established immediately after Brexit in January 2020, Dover Hamilton has put together a team with expert knowledge of new Brexit regulations, customs clearance processes, procedures and compliance – many of whom closely monitored the changes as they were drafted and published by Government lawmakers. In the last 18 months, the company has grown into an international organisation with three branches across the UK and Europe.
Following the UK's decision to leave the EU, Dover Hamilton identified an opportunity to work closely with its customers – predominantly small- and medium-sized businesses – to help them optimise their road freight import and export operations within the UK, whilst ensuring regulatory compliance at both origin and destination.
Descartes' e-Customs allows Dover Hamilton to offer exceptional customer service and a high level of responsiveness for its clients.  Descartes is supporting Dover Hamilton further by providing the Pentant CSP Badge for imports and exports at non-inventory ports and Dover.
"We recognised that Brexit offered a business opportunity, specifically for road freight imports and exports with the EU," said Monica Stefan, EU-GB General Customs Manager, Dover Hamilton Ltd. "Descartes' e-Customs is a comprehensive, efficient and user-friendly platform for customs declarations.  It is highly flexible and is incredibly easy to train our customs agents on. One of the most valuable aspects for us is the ability to access it from a secure system when connected to the internet locally or through an encrypted laptop, as this enables us to optimise our customer responsiveness. The level of Brexit expertise at Descartes has been exemplary and has supported us in driving our business growth."
"We're proud to be supporting Dover Hamilton's customs brokerage business as it continues to grow," said Pól Sweeney, VP Sales UK and Ireland for Descartes. "Dover Hamilton spotted an opportunity in the market and has developed its expertise and knowledge to offer its customers an exemplary service in response to the market changes caused by Brexit – and is consequently thriving."