Dangerous goods platform now covers more modes
4th June 2021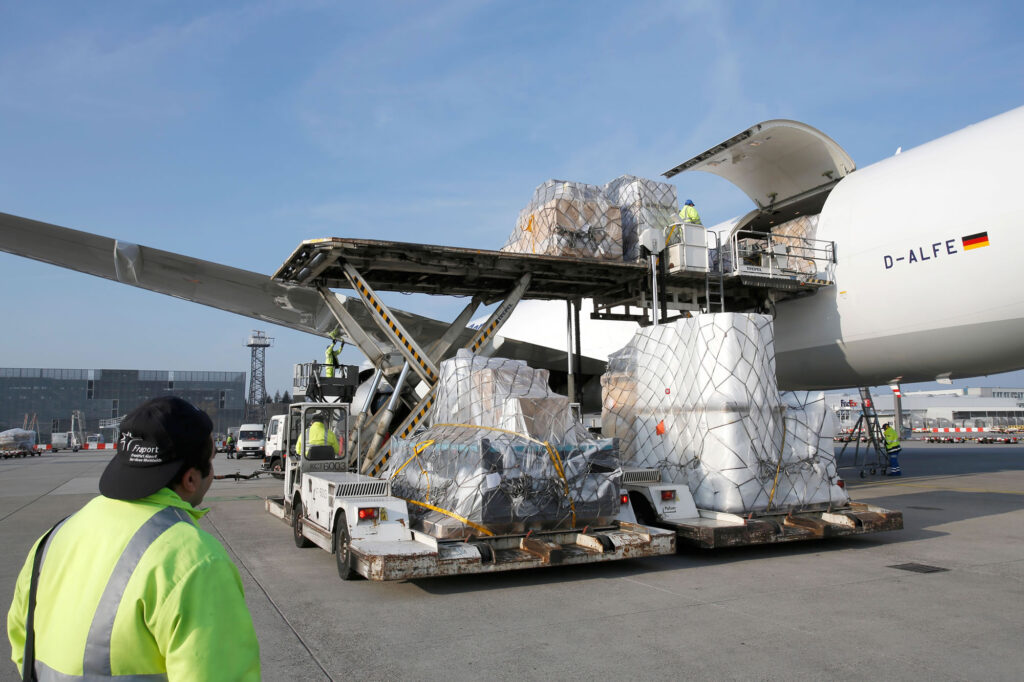 The dangerous goods portal INFr8, first established for the air freight industry to digitally exchange dangerous goods information along the supply chain, has now been expanded to include more modes of transport. Starting immediately, the automated creation of dangerous goods documents for sea cargo (IMO declaration) and road transports (ADR accompanying documents) is also possible. Furthermore, rail transports (RID documents) will be integrated into the system this quarter.
"Thanks to the positive reaction from the air freight industry and the increasing demand from other transport sectors, we have expanded the scope of our platform," explains Dakosy's authorised officer Dirk Gladiator. Currently, most modes of transport pass on dangerous goods documents manually, and data needs to be re-entered at each transfer point.
The knowledge gained through the process of digitalisation of air freight, which led to enormous simplifications, can be transferred to road, rail, and sea transports. Gladiator clarifies: "In air freight, multiple entries were made by the consignors and the forwarders/dangerous goods declarants as well as the airlines/handling agents. Analysis shows that without digitalisation, ten to twelve percent of dangerous goods shipments cannot be flown out as planned, 80% of which is due to documentation errors. "The latter can be largely avoided by digitalising the paper-based processes," confirms Gladiator.
Using the platform, the complex dangerous goods declarations are exchanged between the transport participants entirely electronically. One of the most important features is the integration of all the different dangerous goods databases: IATA, IMDG, ADR and RID. "By entering the UN number, the associated dangerous goods data is validated. In cases of restrictions and limitations, this makes it possible to intervene at an early stage," says Gladiator.
Furthermore, INFr8 integrates the automated creation and revision of shipping labels. According to Gladiator, this function is vital, since the printing of inaccurate shipping labels leads to higher costs and, along with documentation errors, is one of the main reasons for shipments being delayed. The platform's additional features include alerts, a document cloud, and customised statistics. Users can be integrated regardless of their technical capabilities. Access options are available via EDI interface as well as a web application. There is also a mobile app for notifications in the event of disruptions.
The INFr8 dangerous goods platform was launched at Frankfurt Airport. It is now used by representatives from the entire air freight transport chain. These include the airline Lufthansa Cargo, the handling agent LUG, consignors Siemens Healthineers and Merck Group, and forwarders DB Schenker and Geis Group.