Cazoo improves visibility with Zetes
2nd February 2022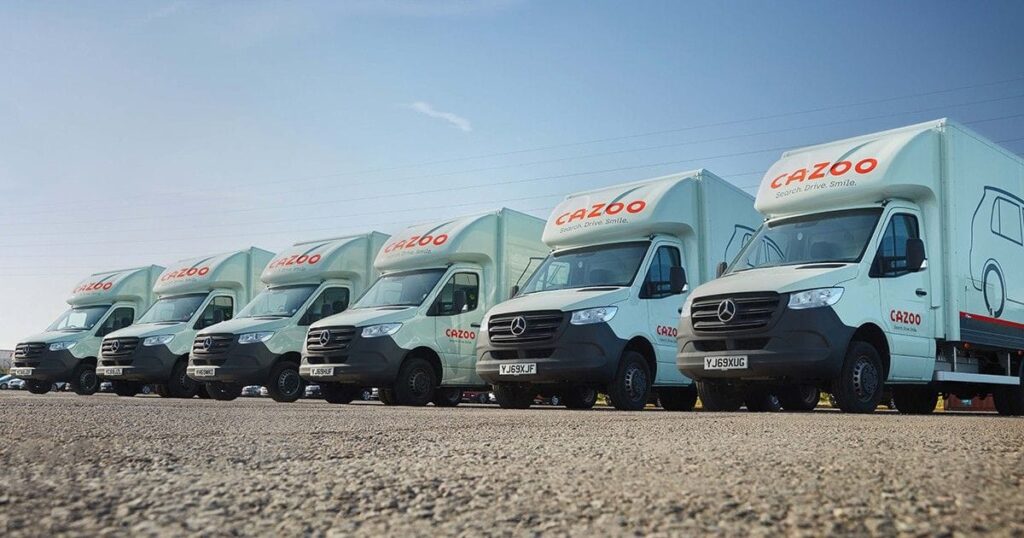 Cazoo, one of Europe's leading online car retailers, has partnered with Zetes as its trusted advisor to enhance visibility, traceability and inventory management within its rapidly expanding operations.
Cazoo is one of the fastest-growing businesses in Europe, pioneering the shift to online car buying and selling and has already sold over 45,000 cars online since its launch two years ago. Cazoo owns and fully reconditions all of its cars before offering them on its website for either delivery or collection in as little as 72 hours, and has thousands of cars available at any time.
With the used car market currently experiencing exponential growth, Cazoo has seen a rise in customer demand, with revenue increasing by 267% in Q3 2021. Which is why Cazoo is partnering with supply chain specialist Zetes to deploy an agile and flexible traceability solution to monitor and keep track of vehicles as they move through its storage and preparation facilities.
Real-time visibility of stock
By implementing advanced RFID technology, Cazoo will benefit from the real-time visibility of stock locations and the movement of goods, ensuring faster asset location and loss prevention. With fast deliveries and straight-forward, reliable service at the forefront of its customer promise, the increase in visibility of assets throughout its supply chain will also enable the organisation to locate and deliver vehicles to customers in the most efficient and timely way possible.
Integrating seamlessly with existing systems, the solution will also enable operatives to undertake accurate inventory counts within minutes, increasing accuracy and efficiency within operations. With Zetes' robust solution, Cazoo will not only be able to realise immediate benefits, but improve long-term agility and flexibility, enabling them to protect and further enhance a strong customer promise as business continues to grow.
Thamid Alim, Procurement Manager at Cazoo, said: "Working with Zetes will allow us to benefit from real-time visibility and traceability within our operations, ensuring stock is in the right place at the right time and enabling us to uphold our strong customer offering.
"Partnering with a supply chain specialist with an agile and scalable solution will enable us to protect and further enhance our service offering and customer promise as we continue to grow."
Amir Harel, Managing Director, Zetes UK, adds: "We're excited to be working with Cazoo to provide a solution to help them enhance visibility within their operations and meet the demands of their growing business. We look forward to working with them as they continue to grow and transform the customer experience within their industry."