Black Friday returns up 60%
28th November 2022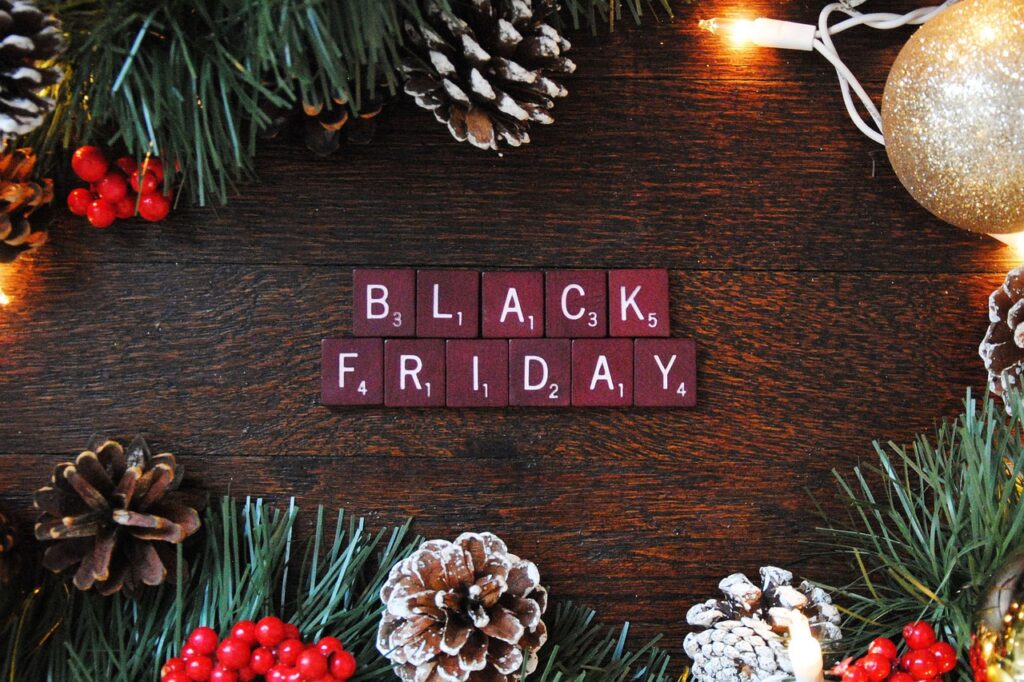 Following the Black Friday weekend, retail returns specialist ZigZag Global's proprietary data has revealed interesting consumer trends. The headline is that global returns for Black Friday weekend were up 60% from the same period in 2021 as shoppers looked to spread the cost of Christmas during a time of economic downturn.
Full data released by ZigZag indicates:
Global returns for Black Friday weekend were up 60% from the same period in 2021
UK returns for Black Friday weekend were up 8% from the same period in 2021.
Sunday had the biggest jump in returns in the UK, with people returning 24% more on Sunday 27th November than they did on the Sunday after Black Friday in 2021
Germany had one of the biggest return weekends in Europe, with 88% more returns flowing back to retailers over the weekend compared to 2021
The value of goods returned over this week rose by 44% compared to last year globally
The value of goods returned over this week rose by 5% compared to last year in the UK
488% increase in returns handed into lockers in the UK
Padded coats, leggings, and bags were the most returned items this weekend as consumers seek to wrap up warm on a budget this winter
Liverpool saw the biggest drop in returns in the UK, with returns volumes in 2022 only 49% of that in 2021
Leeds (45%), Global (54%), and Bristol (56%) all saw significant jumps in their returns this weekend
The UK and France sent back more items per returning order this year than in 2021, although the world average actually dropped. With less items coming back per return parcel
People were more than happy to pay for returns after securing their discounted goods as paid returns were up 159% this year in the UK
The cheapest item returned was only £0.10 – a light-up decorative eucalyptus tree.
Black Friday reinvented
Al Gerrie, CEO & Co-founder of ZigZag Global, comments: "Black Friday has been reinvented yet again this year and 2022 shows that we're more determined than ever to bag a bargain. One thing is for certain: by spreading the Black Friday deals across the month of November, retailers are doubling down on every effort to combat consumer concerns around the cost-of-living crisis and the potential impact this might have on anticipated Christmas spending budgets.
"However, if the trends in returns tell us anything, we can see that the shoppers are becoming more discerning with the purchases they choose to hold onto, and those they choose to send back. There has been a significant jump in global returns compared to last year's Black Friday weekend which is up 60% for global returns and 8% in the UK.
"The increase in returns is because shoppers are buying multiple items and being more considerate of returning items they don't want. There is also an interesting trend in the value of the returned items being higher than last year – again pointing towards a more frugal shopper this year.
"The data also shows a significant increase in the number of paid returns this Black Friday – which are up 159% this year in the UK – whilst free returns have dropped. This reflects retailers' recent decisions to start charging customers for returns, and is a healthy sign for retailers looking to recoup profit on the returns journey.
"Alongside this, UK customers are actively adopting more sustainable practices regarding their returns, with 79% opting for a paperless return when it is offered and an increased likelihood – almost five times more – of returning via a locker this year. Overall, paperless returns were requested 64% more globally this year compared to 2021.
"With such a drastic change around the largest consumer event of the year, it is our hope that consumers continue to adopt these sustainable practices all year-round."