How big and bulky retailers can improve the final mile
3rd May 2022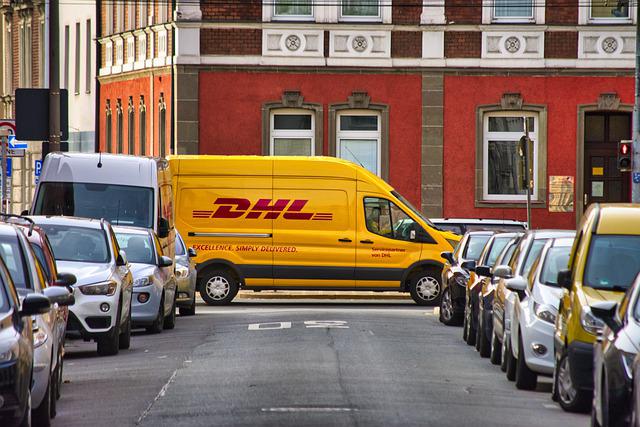 The retail of big and bulky goods is often fraught with logistical issues and delays, writes Danny Hudson, Director of Retail & CPG at FarEye. The last mile stage of delivery is often the most difficult and expensive part of the process and can lead to frustrations for both suppliers and customers.
While this stage is considered to be the most problematic by carriers, technological innovation has progressed to offer solutions. Smart technology is taking the logistics industry by storm and specially developed software now offers full traceability and visibility across the last mile. Functionality such as automated item tracking mean that all stakeholders can gain the visibility they need during the last mile. But one aspect that visibility This, among other things, can ensure that bulky and bulky items are delivered in line with ever-heightening consumer expectations.
The rise and rise of customer experience
The delivery of large and unwieldy items is often frustrating for customers. They place an order and expect the same level of service they receive with a smaller parcel. While we know that larger items may take longer to arrive, we have become impatient with these longer timeframes.
Consumers are now used to next-day, if not same-day, delivery. So waiting for weeks or even months for an order can not only be frustrating, but can significantly influence their decision on which retailer to shop with.
Stakeholders across the supply chain are trying to meet these needs by providing faster delivery when it comes to larger items. Creating or using tools that allow for quick, efficient, and on-time delivery can make this process much simpler. It also allows retailers to gain visibility of and easily connect with any third parties that are required during the last mile process.
As a customer, most will need to work from home, or take time off, thus why use of technology is so important. Softwares which can trace parcels and communicate directly with the customer is essential for success in this case. It reduces administrative work, as it is updated in real time, and customers have a clear understanding of when their package will be arriving.
Order Delays, ETAs & Visibility
Order delays are another potential hindrance to customer experience in big and bulky goods delivery. Having an accurate timeframe for delivery can prove difficult due to a range of factors including traffic delays, fleet availability, and driver availability, not to mention that most companies often outsource this process.
All these factors lead to reduced traceability, visibility, and transparency. Overall, this process comes with a lack of overview for customers. ETAs aren't updated in real time, resulting in confusion overall. Windows for these can often be very non-specific with delays not updated. Use of tools such as AI, or even our driver app, can help mitigate these effects. These tools work in tandem to update the customer in real time as to where their package is, meaning no upset customers and no stressed drivers.
Facilitation of this process through use of automation, ML, or AI can make the whole process, from first mile to last, much easier. These technologies can be used on both big and small packages. Things like IoT, RFID, and blockchain tracking can all be implemented for general admin. These same things can also be used to provide stakeholders with live updates. These items can also easily be traced, so if anything does happen these items can be easily found. Importantly, all these systems should be able to talk to one another. Integration throughout the whole process, from warehouse to driver to customer, makes communication much easier.
Tools of the Trade: Resources and Cost reduction
The hardest part of the big and bulky delivery process is the last mile. It's often the most expensive and time consuming. A special fleet and team is needed, and particular equipment along with packaging. It is also important to mention that these deliveries require additional safety protocols, meaning they can be more time consuming. Finding processes which make this more seamless can make all the difference in preventing delays, which in turn results in happier customers. It also allows for time sensitivity during last mile delivery, and an overall better experience.
As well as using third-party suppliers to deliver big and bulky goods, retailers or consumers may also need their services to install items such as large TVs, home gym equipment and kitchen appliances. All of which will add further delays and require consumers to put time aside to be at home to accept delivery. Oftentimes, these costs either need to be paid by the supplier or the customer, which results in higher costs for all involved. By using integrated technology, these processes can be streamlined and automatically shared with the customer, resulting in more transparency during the delivery process. This also allows for a more sustainable approach to last mile delivery, as it makes the whole experience more efficient for all stakeholders.
While big and bulky parcels have a reputation, there are easy tools to mitigate the normal hassles which come during delivery. Customer experience is integral to keeping these businesses afloat, and to keep these customers coming back. While delays may be inevitable, by using processes or tools to keep things visible and transparent to all stakeholders, companies can achieve good results.