Austrian Wholesaler Kellner & Kunz Expands with inconsoWMS
26th June 2019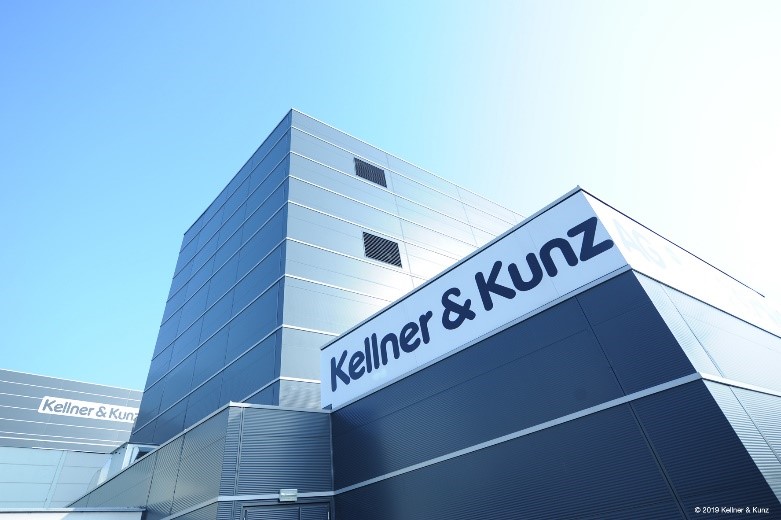 Austrian wholesaler Kellner & Kunz is going on the offensive with the expansion of its logistics centre in Wels, Austria.
Working with logistics software specialist inconso, the realization phase for the 23,000 m2 building extension has begun. For the new building, consisting of a high bay warehouse (HBW) with 15,400 pallet locations and 200,000 container locations, the company chose an efficient warehouse management system and warehouse control system from inconso. Loading and shipping of about 2,800 daily deliveries to commercial and industrial companies throughout Austria and Eastern Europe will be controlled fully automatically by Kellner & Kunz with inconsoWMS and inconsoWCS.
When the plant is finished, Kellner & Kunz will continue to rely on highly automated processes. The C-parts specialist stores over 120,000 different positions that can be transparently monitored with inconsoWMS. The company currently supplies more than 60,000 customers in Austria and eleven foreign subsidiaries from Wels; delivery up to the production line is becoming commonplace. The technical components used for material flows from goods receipt to shipping are special features of the project. These include electric floor conveyors and driverless transport systems for the transport of pallets, container conveyor components in the automatic storage and retrieval systems and shuttle areas (shipping lanes, conveyors, carton erectors, conveyor technology) and sequencing components for handling the pre-picked order containers.
Driverless transport systems are also planned to enable an efficient interplay of the existing and extended building areas for controlling the transport of pre-picked goods from inventory into the new building and replenishment from the existing and the new HBW. In addition to classic order processing for handicraft and industry customers, the site's logistics include Kanban delivery, customer-specific labeling processes and consolidated goods shipping. In the future, orders for the existing plant will also be controlled via inconsoWMS.