AI technology: the solution to the driver shortage
23rd August 2022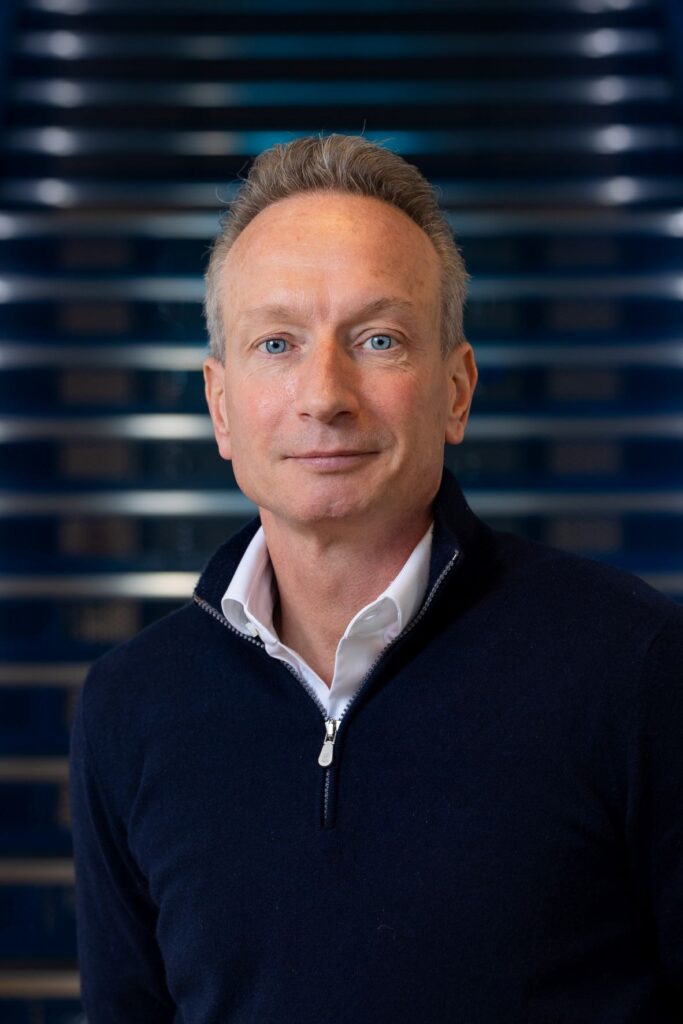 There are signs that the pressure caused by the lack of HGV drivers may be starting to ease after the recent publication of data by the Department of Transport, writes Philip van der Wilt (pictured), VP EMEA, at Samsara. Figures just released show there has been a significant jump in the number of HGV driving tests carried out between January and March 2022 compared to pre-pandemic levels.
News of the 74% rise, as reported by the Driver and Vehicle Standards Agency (DVSA), will undoubtedly go some way to unblock the damaging bottleneck that was acting as a brake on driver recruitment.
That said, the issue of driver shortages are not new – and attracting new people to the professionhttps://www.logisticsbusiness.com/transport-distribution/haulage-freight-forwarding/
and retaining that talent won't be fixed simply by enabling more drivers to become qualified.
In response, industry leaders are looking at a range of solutions to tackle the ongoing problem, and that includes the adoption of smart technologies like artificial intelligence (AI).
By artificial intelligence, I do not mean automated HGVs or a lack of human involvement in day-to-day roles. Instead, it's about the introduction of everyday devices – powered by AI technology – that can assist drivers in their daily tasks, creating a more rewarding working experience.
Automating monotonous tasks
Many industries have already taken strides to automate their workplaces by switching paperwork for digital processes, making monotonous tasks sleeker and less time-consuming. And the same level of digitisation is now starting to be rolled out across fleet-related industries, eliminating time spent on tasks such as filling out paperwork, recording fuel receipts, and performing paper-based vehicle checks.
Vehicle walkarounds can be carried out using an easy-to-use mobile app and automatic alerts sent if any issues are identified, so they are logged immediately and can be fixed more quickly and efficiently. And instead of reporting to an office or phoning in, drivers can check their day-to-day tasks on a simple app to ensure that they're fully up to date on schedule changes or re-routes.
This type of automation – increasingly common across all business sectors – helps to streamline communication between drivers and fleet managers. In fact, one of the findings from our recent report found that that AI and automation was a key driver in increasing employee retention.
Keeping drivers safe
With the ongoing advancements in dashcam technology, fleet managers are becoming increasingly well placed to protect drivers with real-time, high-definition videos while they're out on the road.
Dashcams have become an essential tool, allowing fleet managers to access a driver's-eye view of any incidents or accidents that occur, providing much needed back-up and support. Dashcam technology – which is increasingly being fitted with smart AI technology – can also be used as a driving aid helping to improve driver safety.
In fact, our Connected Operations report [LP1] showed that 56% of operation leaders found the improvement of workplace safety was the most influential factor for recruiting and retaining employees.
Technology helps the recruitment process
Starting a new job is never easy. Which is why anything that can be done to make the onboarding process as efficient and easy as possible is critical. Learning the ropes is far simpler when workplace systems have the look and feel of everyday apps. Easy to use and requiring less training, drivers can get on with the job at hand without having to learn and use out-dated paper-based processes.
With less training required, drivers can sign on quickly and get started on the job sooner. In fact, 43% of operations leaders have seen a greater upskilling for employees as a result of introducing tech to the workplace.
Role of smart technology in driver retention
When it comes to attracting more drivers to the industry, no one solution will undo decades of under investment. While improved pay and conditions, plus investment in roadside facilities, will help, more can be done to change perceptions of the industry, create more appealing working experiences and secure a new pipeline of drivers.
Technology can remove some of the time-consuming and more tedious tasks associated with fleet jobs, g and, above all, making the job safer. By removing the hassle of every-day tasks, drivers can get on with the job they signed up for and want to do – drive.