AI makes zero-error logistics a reality
13th April 2022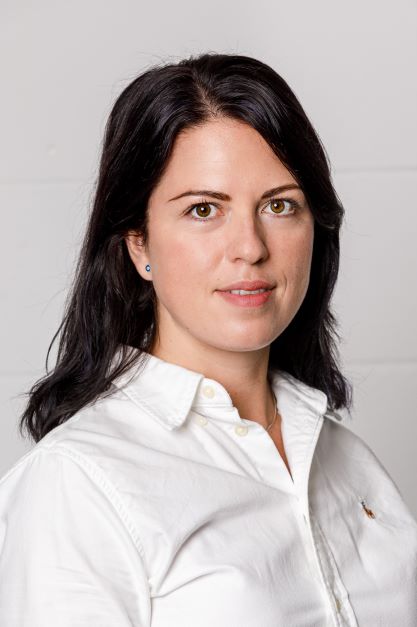 In just under a decade, the number of business premises used for transport, logistics and warehousing in the UK has almost doubled. As new analysis by the Office for National Statistics (ONS) shows, transport and storage is the fastest-growing broad industry group in the UK, both in recent years and over the longer term.
This meteoric rise in transport and storage is an acknowledgement of the recent accelerated demand created in supply chains following the EU exit and the onset of the pandemic and ensuing economic challenges. Investments in the construction of warehouses rose sharply, topping £5.6bn in 2021, higher than in any year since 1985.
The growth is spread over many sectors, rising hand-in-hand with ecommerce and an expectation of speed and reliability in supply being created in sectors such as food and drink, fashion and electronics. This accelerated growth also put pressure on day-to-day operations as the sector grappled with human resources, available space and speed of execution to meet the expected speedy deliveries to retail and consumers. The ongoing disruptions compounded the situation – and logistics and warehouses have been left to pick up the strain, maximise their efficiencies and fuel the supply chains.
Against such a backdrop, it is easy to see why the sector is poised to become a technology success story, with real-time data and zero error logistics at the core of its commercial success.  Headline industry statements clearly show that at least 6,000 hours are wasted annually, measuring, weighing and finding pallets in warehouses. 20% of warehouse space is tied up with obsolete stock or empty boxes, and warehouses lose on average £1m every year due to wrongly reported assets. The common thread running throughout all of these statistics is the need for real-time data to maximise efficiencies, improve performance and increase productivity, bringing the sector into a zero error logistics mode. Interestingly, they will also be saving 20,000 tons of CO2e emissions, with better inventory management and operational data.
Zero-error logistics may have been once the holy grail of logistic and warehouses – it is now a reality. With machine automation and robotics capturing automated real-time insights, robots can digitise any physical space to delivery zero error logistics. From warehouse storage to dispatch, systems and robotics such as British robotics and Artificial Intelligence (AI) company BotsAndUs capture invaluable data at points that maximise efficiency and squeeze that extra performance required to save millions lost and to gain in revenue.
Automation increases productivity and reduces costs by providing real-time data that provides full control of the inventory and flow of goods while driving efficiencies across space utilisation. Robotics and AI can handle the repetitive jobs and learn how to deal with unusual situations. Together, they free companies to focus on prioritising business initiatives and optimise operations by creating more opportunities and retraining the workforce for higher-level jobs.
Real-time data helps reconciliation, damage control, evidence for insurance and ultimately, full customer satisfaction.
As Oana Jinga (pictured), BotsAndUs Co-Founder, said: "The value of real-time data kicks in right at the start of the acceptance process, as goods come off a truck, are checked and assessed. Our fully autonomous state-of-the-art robotic system twins and optimises operations. There is a continuous feed of real-time insights across the process, allowing for instant and informed business decisions. Instant access to real-time data helps optimise the present, de-risk the future and discover the intractable in each location and at every stage of the product journey through the warehouse and onto dispatch."
Research by Forrester has found that automation – including robotics, AI and Machine Learning (ML) – is already a defining industry trend that will continue to expand over the next two decades.  It is also one of the most popular choices for improving operational efficiency with tactical automation. This ties into the trends shown in the latest analysis by ONS and provides solid evidence for the industry to invest now in AI and robotic solutions such as those provided by BotsAndUs.
BotsAndUs develops robotics and AI logistics solutions to drive better business decisions across operations. MIM, their fully autonomous mobile and modular robot measures, tracks and finds goods across storage and warehouses without workflow disruption and provides real-time data at every stage of the process. The data is fed into digital twins, allowing logistics and warehouses to quickly respond to all the challenges they face on a daily basis.