Warehouse Digital Twins with Artificial Intelligence
15th March 2023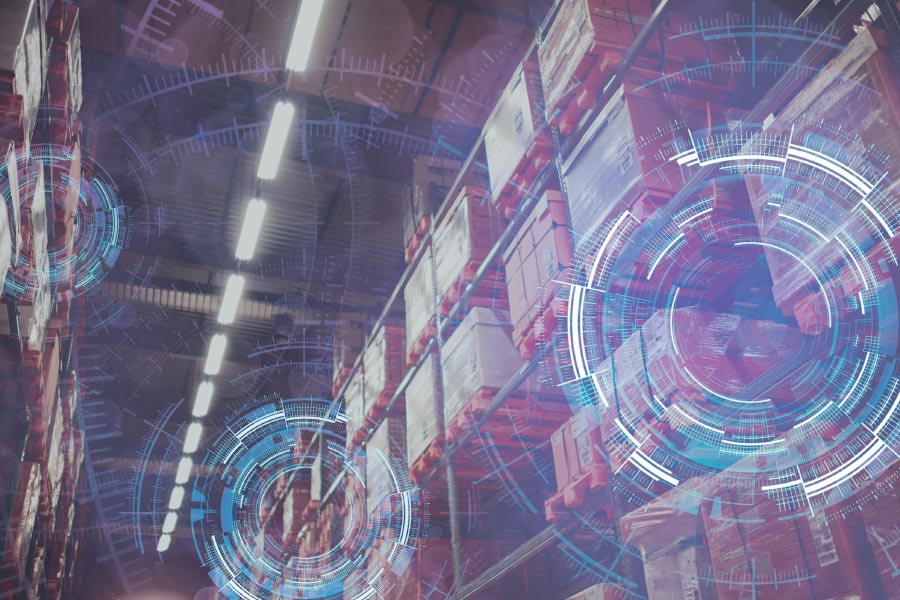 Synkrato, the next-generation logistics platform with Digital Twin, Mobility, Digital Labelling, and AI-Driven Logistics (slotting), announced a major update to their Digital Twin and slotting solutions. The update allows users to connect a warehouse digital twin to the slotting engine and perform slotting and re-slotting using digital twins.
"We believe the key to supply chain resilience and innovation is to simplify transformative technologies. Companies are looking for solutions that streamline operations without requiring a high level of IT skills, said Amin Sikander, Synkrato president. "Managing slotting algorithms in a spreadsheet is a labour-intensive, error-prone process, especially with a lot of inventory coming in and going out. By connecting Synkrato Digital Twin to the adaptive slotting algorithm, businesses gain real-time warehouse efficiency through a user-friendly interface."
Maximum warehouse capacity utilization and reduced travel time
After users create a digital twin, the latest version of Synkrato automatically provides recommendations on where to find, store, and relocate inventory within a warehouse. According to Sikander, "warehouse space and labour availability are both becoming scarce in some areas of the United States. The shortage of warehouses, rising rent, and capacity constraints have firms searching for ways to get the most out of their existing industrial space. Additionally, low inventory visibility and poor pick-up paths require extra labor to prepare orders at a time when finding warehouse operators is challenging. This software update helps companies optimize their available resources."
Synkrato's dynamic digital twin sends data to slotting, like inventory location, distances, sales history, personnel, and stock levels, in real time. The slotting algorithm then uses this data to provide ongoing slot recommendations for all incoming and outgoing orders in real time. This integration simplifies slotting and supports an agile strategy by removing bottlenecks, recommending optimal pick paths, and streamlining put-away.
"Imagine a warehouse with a single staging area and three inventory storage zones. The price to move inventory to the staging area is proportional to the distance, so the closest distance has the lowest movement cost. Synkrato provides recommendations on where to store products based on sales history, forecast, and staging distance to reduce costs and order-preparation time, all from the digital twin interface," said Jason Mancuso, Synkrato product director.
Synkrato is showcasing its Digital Twin and AI-Driven Logistics solutions at ProMat 2023 in Chicago. Synkrato was also selected as a Best IT Innovation award finalist, an award presented by MHI at ProMat to recognize innovative supply chain products. Attendees can visit Synkrato at booth #N6256 to see a live demonstration.