VisionTrack joins government safety initiative
20th October 2022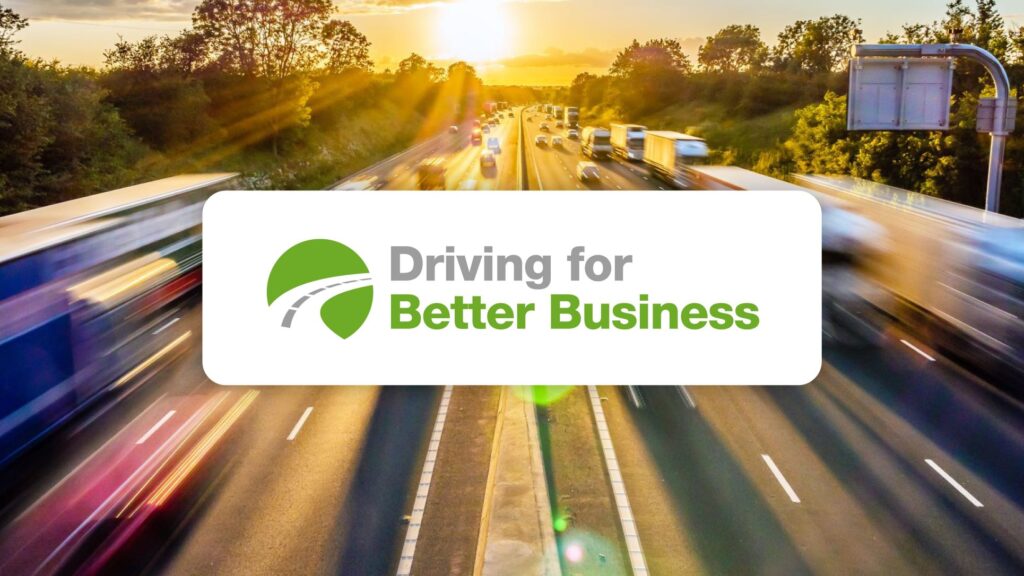 VisionTrack, a leading AI video telematics and connected fleet data specialist, has become a delivery partner for Driving for Better Business. The company has teamed up with the free-to-access, government-backed National Highways programme to help private and public sector fleets reduce work-related road risk through the sharing of industry best practice.
"Our vision is to create a world where all road-users are kept safe from harm, so we share Driving for Better Business' commitment to improving work-related road safety and risk management," explains Simon Marsh, CEO of VisionTrack. "We are delighted to be confirmed as a delivery partner and believe this is an exciting opportunity to make a difference within the fleet marketplace, supporting our aim of eliminating road deaths and injuries."
Driving for Better Business is a free programme, delivered by National Highways in partnership with RoadSafe, that provides online tools and resources. The initiative is designed to improve the levels of compliance for all those who drive or ride for work by sharing good practice and demonstrating the significant business benefits of managing work-related road risk more effectively.
Simon Turner, Campaign Manager for Driving for Better Business commented: "Collaborating with leading companies such as VisionTrack, that share our values, is so important to us. We're looking forward to working with VisionTrack to create some informative new content around driver safety and being able to share our wealth of online tools and resources with a wider audience."
"We look forward to working in partnership with Driving for Better Business to engage and educate those who use the road network for work. By sharing resources, expertise, support and thought leadership within the fleet sector, we can encourage organisations and their drivers to operate on the road in a safe, efficient and sustainable way," concludes Marsh.
VisionTrack's unique approach to AI video telematics is helping tackle some of the most complex challenges faced by fleets, providing the operational insight, business intelligence and enriched vehicle data needed to make strategic mobility decisions. The company's intelligent camera solutions are underpinned by its multi-award-winning IoT platform, Autonomise.ai, which is transforming how vehicle operations approach road safety, claims management, duty of care, fleet compliance and operational risk.