Semtech Corporation Acquires Wireless Co.
13th January 2023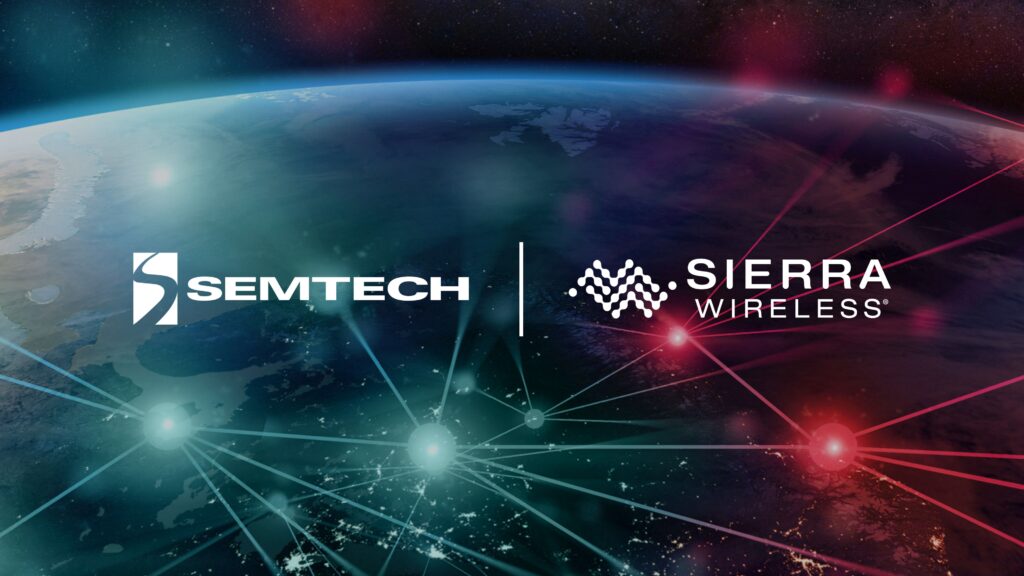 Semtech Corporation (Nasdaq: SMTC) and Sierra Wireless, Inc. today announced the completion of Semtech's acquisition of Sierra Wireless in an all-cash transaction representing a total enterprise value of approximately US$1.2 billion. This transaction nearly doubles Semtech's annual revenue and adds approximately US$100 million of high-margin IoT Cloud services recurring revenues. Semtech expects the acquisition to be immediately accretive to non-GAAP EPS and to generate US$40 million of run rate operational synergies within 12-18 months post close.
"Sierra Wireless brings nearly 30 years of leadership in cellular IoT and a strong and diverse device-to-Cloud IoT solutions portfolio. Combined with Semtech's LoRa-enabled end nodes, we believe we are very well positioned to deliver a highly differentiated, end-to-end platform to enable the transformation to a smarter, more sustainable planet," said Mohan Maheswaran, Semtech's president and chief executive officer. "Our combined company will have strong expertise in high bandwidth cellular connectivity, ultra-low power LoRa connectivity, IoT software and services, and extensive knowledge of IoT hardware and software channels and vertical markets. We believe that Semtech is uniquely positioned to deliver a strong product portfolio and service model to customers across high growth IoT segments."
Former Sierra Wireless senior leaders join the Semtech leadership team in two newly formed business groups. Tom Mueller joins as executive vice president of the IoT System Products Group, which includes Semtech's existing LoRa products business. Ross Gray joins as vice president of the IoT Connected Services Group. Pravin Desale also joins Semtech as the senior vice president of IoT Engineering driving product development of our new systems and solutions.
13548597 Canada Inc., a wholly owned subsidiary of Semtech Corporation, has acquired all of the outstanding common shares of Sierra Wireless, Inc. for US$31 per share by way of statutory plan of arrangement. Consideration for the purchased shares has been paid to Computershare Investor Services Inc., as depositary under the arrangement, and will be provided to former shareholders as soon as reasonably practicable after the date hereof, in accordance with the terms of the arrangement agreement. As a result of the completion of the transaction, Sierra Wireless' common shares will be delisted from the Toronto Stock Exchange. Sierra Wireless has requested that The Nasdaq Stock Market ("Nasdaq") file a delisting application on Form 25 to report the delisting of the common shares of Sierra Wireless from Nasdaq. An application will be made for Sierra Wireless to cease to be a reporting issuer in the applicable Canadian jurisdictions as a result of completion of the arrangement. Sierra Wireless expects to terminate the registration of its common shares under the U.S. Securities Exchange Act of 1934, as amended, approximately 10 days after the closing of the transaction.
About Semtech
Semtech Corporation (Nasdaq: SMTC) is a high-performance semiconductor, IoT systems and Cloud connectivity service provider dedicated to delivering high quality technology solutions that enable a smarter, more connected and sustainable planet. Our global teams are dedicated to empowering solution architects and application developers to develop breakthrough products for the infrastructure, industrial and consumer markets.