Preparing Logistics Brands for Digital Transformation
1st November 2023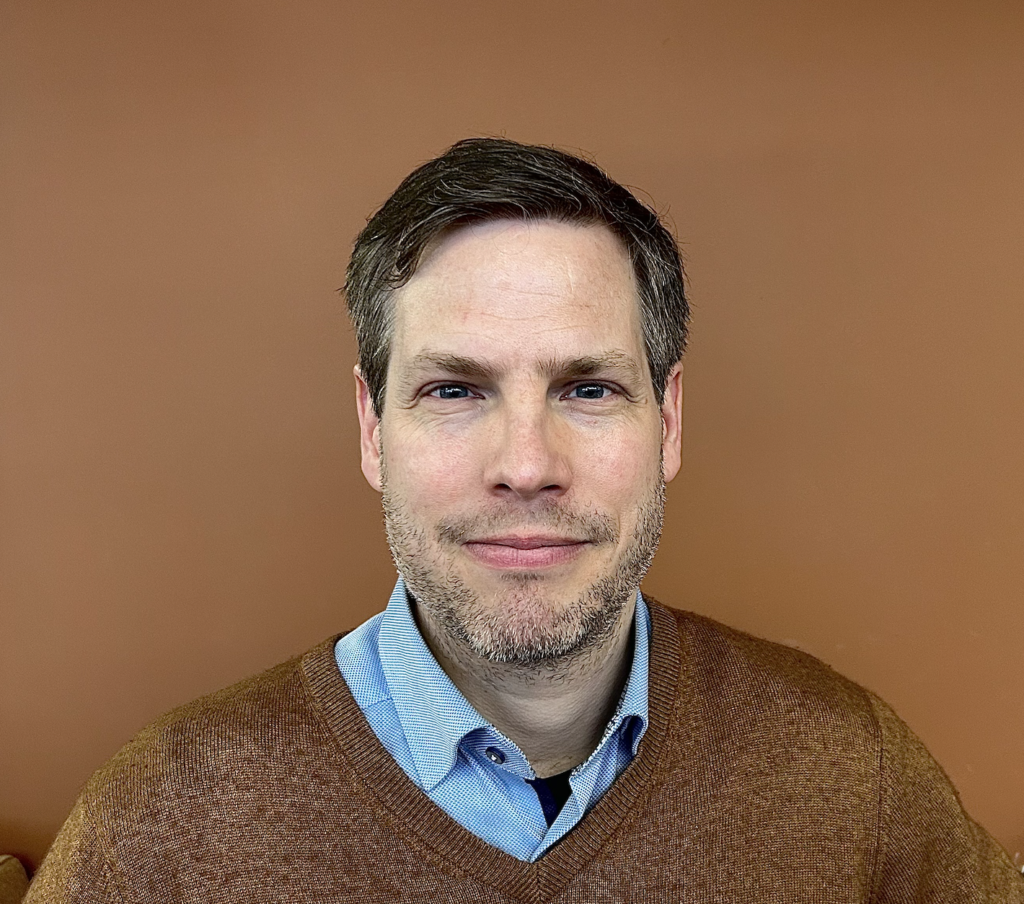 Boardrooms and business news are abuzz with talk of digital transformation, writes Jeff Mallchok (pictured), Product Lead at MMT.
Little wonder: with predictions that digital transformation spending in logistics will reach $108.8bn by 2030. Traditionally known for its reliance on manual processes and paperwork, the logistics sector is undergoing a significant shift towards digitalisation. Brands such as Uber Freight have revolutionised the trucking industry by creating a digital platform that connects shippers and carriers. Streamlining the process of finding available trucks for transporting goods, effectively eliminating intermediaries, and reducing inefficiencies.
By embracing this digital transformation not only can logistics brands streamline operations, but they can also enhance their efficiency, customer experiences and competitive advantage. But there are lots of steps to complete before getting your logistic brand digital transformation ready. Standing still isn't an option. If you're committed to change then pretty much everything must change.
After all, you don't want to be like 70% of all digital transformation teams who end up getting lost in the wasteland of abandoned transformations.
Communicate your digital vision
Becoming digitally better starts with aligning your digital strategy and the wider goals of your logistics business. This alignment is crucial in making a positive impact on your team, your customers and – as a result – your bottom line. It's essential prior to a single line of code being crafted that a wide team of stakeholders evaluates the vision behind the transformation and its intended purpose.
To this extent, while a better UX design means more customers which in turn boosts profits and pays salaries, ultimately the people who work hard to earn those wages are central to your digital transformation strategy. If you don't think carefully about how your employees can play their part, and how their jobs might change, they probably won't join the journey. A recent poll by Forbes discovered that more than three-quarters (77%) of employees are fearful of AI advancing to such an extent that their roles will become redundant.
It may seem ironic, but by embracing digital transformation businesses can actually grow and transform their employee's roles and their effectiveness. On the contrary, ignore digital transformation and you risk reducing competitiveness. Ushering in the very consequence of redundancy that is most feared by staff. Consequently, in an industry well-known for its manual labour and repetitive tasks, the clear explanation of the mission alongside the creation of a digital culture within your workforce are critical to a successful digital transformation. At the same time, knowledge shouldn't be retrofitted. It's important to devise learning and development programmes from the outset, which prepare the workforce for the long road ahead. This can make all the difference between success and failure.
It's all about the destination
OBM (Outcome-based business models) is a fairly new approach but is already becoming a big deal across the commercial world. Logistics companies can thrive if they develop and implement a fully fledged OBM as part of their digital transformation strategy. OBM is a framework that focusses on desired outcomes, rather than specific outputs as it's an approach that aligns an organisation's strategic goals and is focussed on delivering value to the end user.
This is where it's important to realise that each digital transformation is unique. Focus on what you want to be best at and known for. What will make your customers' lives better? And how will transforming your technology help your mission? Maersk's successful introduction of Tradelens is a great example. They introduced a blockchain-based platform that digitised and streamlined their global procedures. Matching their consumer's desire for a more transparent and efficient system.
Put a digital transformation support system in place
It simply isn't enough to assume that transferring regular operational practices to a digital platform will work seamlessly. A period of trial and error is necessary with any transformation, even more so with the added complexities of the logistics industry. Delivering effectively means considering your company's IT and digital teams' size and capabilities as part of wider the operation and change management. It's crucial to define the scope appropriately and avoid taking on more than can be handled.
To ensure this, use measurement as the golden thread running through your digital transformation roadmap. That means ascribing metrics specific to the agile transformation strategy to measure progress and capacity in areas that must be modernised. It's also important to not forget the resources needed to maintain the new digital infrastructure and platforms, providing constant systems support and robust cybersecurity measures to ensure the digital platform's successes.
In for the long haul
Whether you're flying halfway around the world or climbing into the car for a long drive to see a client, you'd better be well-prepared before leaving home. The same is true of digital transformation: you can't go into this journey blindly, and you must be ready to embrace ongoing change. To this extent, agility is key to implementing digital innovation and making your digital transformation a success, whatever roadblocks might be around the bend.
A great example of the need for flexibility was Tesco's response to the pandemic. As an essential retailer, Tesco saw the demand for online shopping growing at an unprecedented rate while other outlets were temporarily closed. Tesco responded by doubling its capacity for online orders and opening an urban fulfilment centre – a small, automated warehouse – within each store for logistical purposes. Consequently, online sales have grown 77% since the pandemic began. The retailer could have missed this growth opportunity by ignoring its logistic capabilities. But it rose to the challenge by testing several approaches to modernising the logistical capabilities of its omnichannel retail operation that have since been adopted for the long run.