Mapping Here and Everywhere
25th November 2022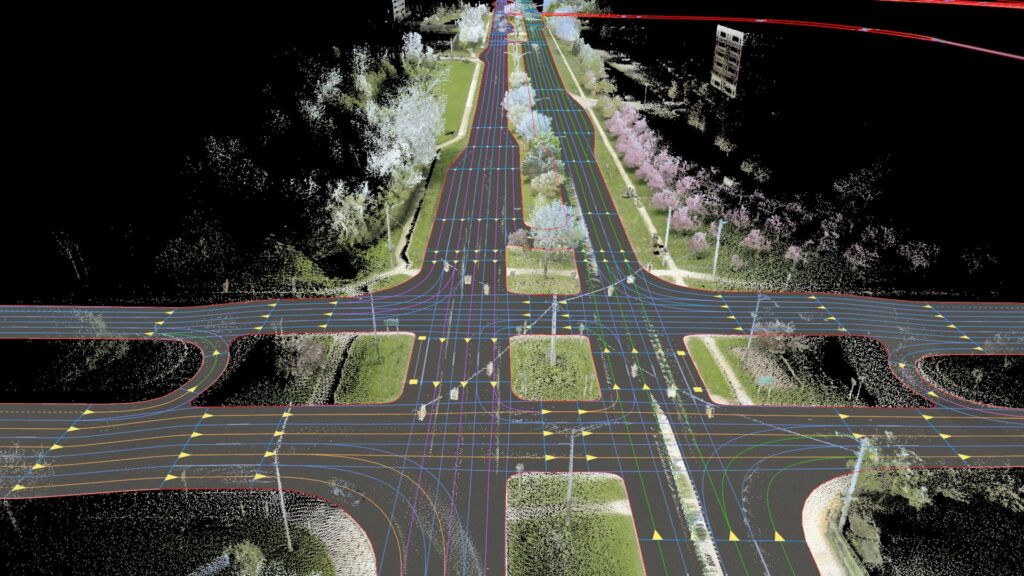 David Priestman met with HERE Technologies at the Gartner Supply Chain Xpo in London to see how a sleeping giant in mapping and location technology has set eyes on becoming 'the number 1 in location'.
Seldom have we seen a supply chain crisis like the one faced today, involving all aspects of global trade and exacerbated by the pandemic and Russia's invasion of Ukraine. Companies need to take the time to build more resilient operations to withstand future shocks. Fleet managers face a lot of pressure, whether it's knowing the toll roads to avoid or getting things delivered on time. Location data is making this more seamless with the precise location, ETA and tracking of vehicles much improved. Technology such as 5G will only strengthen this further.
HERE Technologies is a name you may not know of, yet you quite possibly have used the company's mapping technology while driving. 35 years young, with 6400 employees in 52 countries HERE wish mapping to be seen as an end in itself, with users paying for precise location. The company created the first digital map more than 35 years ago and has been in the SatNav market since 1994. It was part of Nokia for a while. Now it is owned by strategic investors including Audi, BMW and Daimler.
Christoph Herzig, pictured, is Head of Product Management, Supply Chain Solutions at HERE. He told me that the company has been offering mapping and positioning services and Application Programming Interface (APIs) to logistics companies for 10 years. The technology is integrated into SAP and Oracle's TMS as well.
"We have our own platform with several hundred thousand users and want to become the number 1 in location," Herzig said. HERE's mapping features HD and 3D images, uses 900 data attributes and is approved as an AWS supply chain partner. "This means it is good for autonomous vehicles," Herzig stated, "the HERE HD Live Map is centimetres accurate."
TMS Partners
Current partners/customers include TMS suppliers and fleet managers. "They use our routing, geo-coding and vehicle problem solver options," Herzig added. One customer is Active Logistics, a German TMS supplier. By using HERE, Active can enable multi-stop planning for couriers like UPS and auto-planning of routes.
"We want to sell directly now, to 3PLs/LSPs too," Herzig continued. "Our target buyers are C.O.O.s and C.I.O.s." HERE offers IoT tracking capacity for assets and parts. "You can navigate to the final metre and we're offering more shipment visibility, adding air and marine schedules too," he claimed. Data security and anonymisation for GDPR is also promised.
Data is key
The transport and logistics industry is increasingly reliant on location data and needs end-to-end visibility. Company assets can be viewed in a detailed, comprehensive, and accurate manner, and as the technology runs in real-time this gives businesses the visibility they need to manage their connections.
"Fleet managers still have a lot of concerns about the disadvantages of electric vehicles," Herzig asserts. "Location technology can take that burden away and make it easy to move to electric vehicles. Electrifying the last mile would have a profound impact on the CO2 emissions in many cities. With HERE's Routing API, for example, you can input the consumption model, which depends on the ascent, descent, acceleration and deceleration along the route in addition to auxiliary power usage like air conditioning to calculate an EV-optimized route. This can extend the range of the vehicle. This works well because our map data contains all necessary information about slope, curve angle, and speed limits of each road in your city, correlated with historic traffic flow. We want to be like Intel. The advertising motto should be 'it's HERE inside'!"