Additional Supply Chain Network Visibility
28th April 2023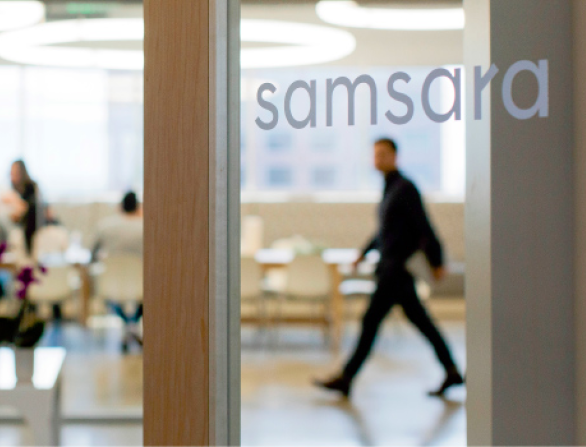 E2open has announced that Samsara has selected its Advanced Supply Chain Planning and Collaboration for network visibility and to help manage its demand, supply, and inventory across its operations. Samsara, the pioneer of the Connected Operations™ Cloud, has become a system of record for tens of thousands of customers. By harnessing IoT data from trucks, warehouses, and heavy equipment, Samsara's integrated platform provides actionable insights to run safer, more efficient, and more sustainable operations.
"At Samsara, we look for technology solutions that support our pace of innovation and commitment to providing the best possible experience for our customers," said Jeff Faulkner, VP of Operations at Samsara. "With increased visibility and automated workflows, e2open can help us stay ahead of potential disruptions and enable a quick supply chain response to changes in customer demand."
With e2open, Samsara will be able to automate more tools and communications across its supply chain network, potentially providing greater visibility into its operations. A metrics-driven command centre and external connectivity offer opportunities for improved collaboration, while meaningful simulations and scenarios can be leveraged to drive decisions.
"We're thrilled to welcome Samsara as a client leveraging e2open's Planning and Supplier Collaboration suites, to support their growth and customer journey," said Michael Farlekas, CEO of e2open. "Samsara is on an exciting trajectory, and we look forward to working together to help them realise the benefits of outside-in planning, collaboration, and visibility across their entire supply chain network."
Samsara is the pioneer of the Connected Operations™ Cloud, which is a system of record that enables organisations that depend on physical operations to harness Internet of Things (IoT) data to develop actionable insights and improve their operations. Samsara operates in North America and Europe and serves tens of thousands of customers across a wide range of industries including transportation, wholesale and retail trade, construction, field services, logistics, utilities and energy, government, healthcare and education, manufacturing, and food and beverage. The company's mission is to increase the safety, efficiency, and sustainability of the operations that power the global economy.