Peak Performance Wins Award for Victa Railfreight
6th March 2020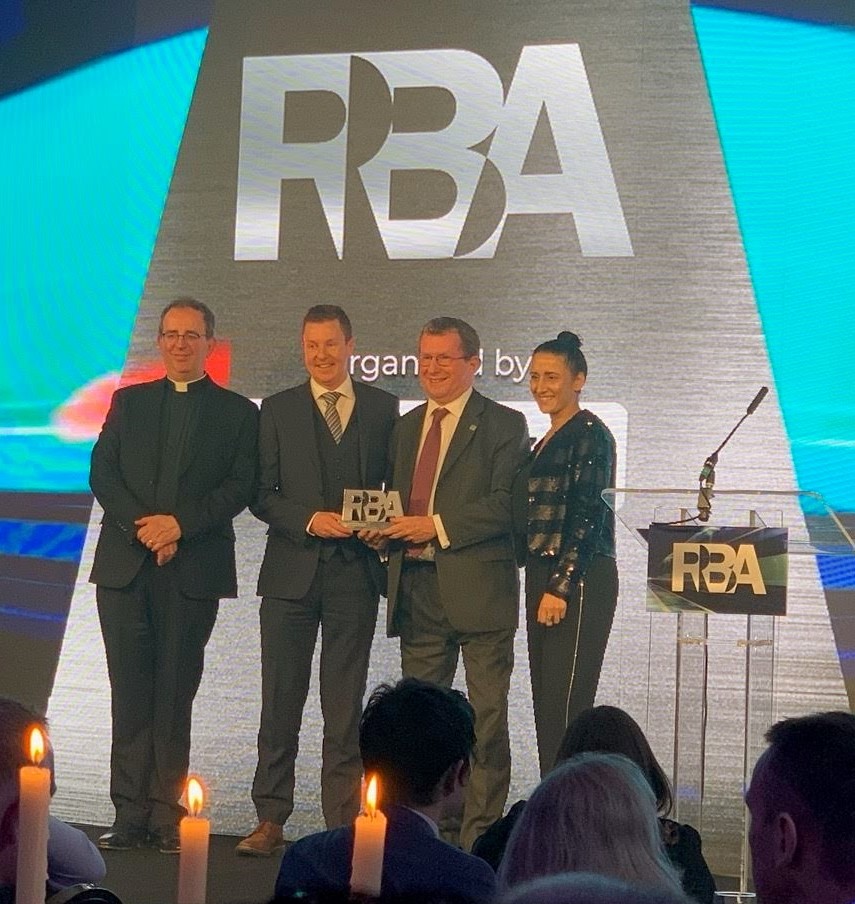 Victa Railfreight, the Maidstone based provider of operational support services to the rail sector, has won another national award for its ground-breaking local rail operations at Dove Holes quarry in Derbyshire's Peak District to follow on from similar success in 2019.
The company won the Rail Freight & Logistics Excellence category at last week's Rail Business Awards held in London, a showcase for the very best of the UK rail industry's people and performance.
Victa Railfreight commenced a long-term contract with CEMEX for the terminal operations in June 2018 and since then there has been an increase in the volume of aggregates leaving the quarry with over 2.5 million tonnes being loaded for rail movement to receiving depots around the UK for use in a wide range of construction projects, such as house building and road improvements, in 2019. The Victa team has also significantly improved performance of trains leaving the quarry with 99% of trains being presented for right time departure in the last 12 months.
The contract employs twelve local staff who were recruited and trained for both shunting and locomotive driving duties by Victa and provide operational cover twenty-four hours a day, six days a week.
Neil Sime, Managing Director of Victa Railfreight said "once again we have been successful in winning a national award that reflects the efforts of the Dove Holes team in achieving a significant improvement in performance whilst also increasing the volume of material move by rail for Cemex. With increasing pressure on CO2 and emissions, the increased use of rail for freight movements around the UK is an obvious way of achieving significant environmental benefits and the sort of efficiencies achieved by our partnership with Cemex has provided a model that can be replicated in many other locations to realise this".
Mark Grimshaw-Smith, Head of Rail & Sea for Cemex said "I am very proud that once again our successful collaboration with Victa and the improved performance that has resulted from their innovative operational model has been recognised. Our aim at CEMEX is to continue to improve the safety of our rail operations and to be a responsible user of the network. We achieved record rail volumes from Dove Holes in 2019 and have set ambitious targets to further increase our rail tonnage going forward, with the aim of lessening our environmental impact by reducing road movements. I know Victa share the same vision and it is a pleasure having them in our team".".
Victa Railfreight is currently developing a number of other opportunities that will increase efficiency and encourage increased use of rail freight for customers in a number of commodity sectors.