Contargo Increases Stake in Rhein-Waal-Terminal
21st December 2016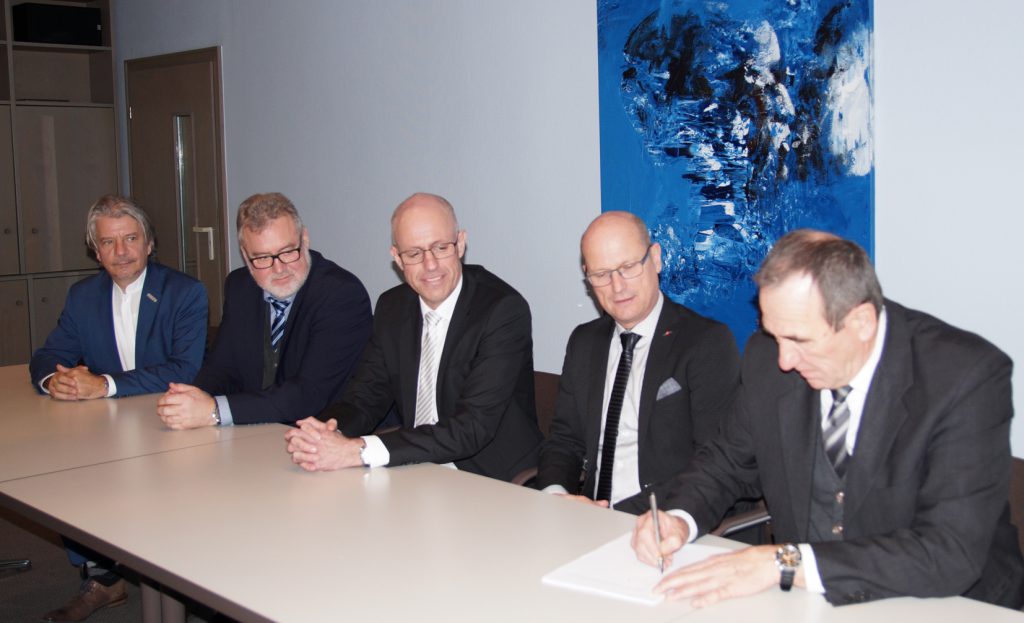 Container hinterland network Contargo is to strengthen its presence on the Lower Rhine by upping its stake in Rhein-Waal-Terminal, which will operate under the name of Contargo Rhein-Waal-Lippe GmbH. From 1 January 2017 this company is to operate the container terminals in Emmerich and Emmelsum. Management will be the responsibility of Contargo, while the port site and the port infrastructure in Emmerich will remain the property of Port Emmerich Infrastruktur- und Immobilien GmbH.
Contargo had previously held a 37.6 percent interest in Rhein-Waal-Terminal GmbH, the rest taken by Port Emmerich Infrastruktur- und Immobilien GmbH. "This share will now be increased to 50 percent", said Konrad Fischer, Co-Managing Director of Contargo GmbH & Co. KG.
The Terminal in Emmerich will remain as the main site of the new company. Central tasks such as dispatch and sales will be organised from Emmerich for both locations. "For customers, the change of name does not imply any significant changes," adds Heinrich Kerstgens, Co-Managing Director of Contargo GmbH & Co. KG. "But as part of a strong alliance on the Lower Rhine, Contargo Rhein-Waal-Lippe GmbH can now benefit even more from the extensive network of the Contargo Group, with terminals and offices in six countries."
Michael Mies and Ralf Gerlach will jointly manage the new company. "In future we can market both locations together", says Mies. "This will enhance our market presence, and give our customers even more reliability. Additional manpower for the new tasks has already been recruited in advance of 1 January – because more growth at the location is anticipated.
"Expansion of the Emmerich terminal is planned", he adds. "A third gantry crane is to be installed on the side facing the port basin."
The second terminal, in Voerde-Emmelsum, is being enlarged and is due to go into operation at the beginning of 2017. This terminal will also have trimodal connections with water, rail and road. Here, on an area of 46,000 m2, a volume of 60,000 TEU will be handled annually.
With an annual transport volume of 2.3 million TEU, Contargo is one of the largest container logistics networks in Europe.
Pictured are Heinrich Kerstgens, Managing Director Contargo GmbH & Co. KG, Udo Jessner, Managing Director Stadtwerke Emmerich GmbH, Stefan Walbohm, lawyer and solicitor, Peter Hinze, mayor Emmerich am Rhein, Konrad Fischer, Managing Director Contargo