Vehicle Installation Specialist Offers Bespoke Customer Service
20th May 2019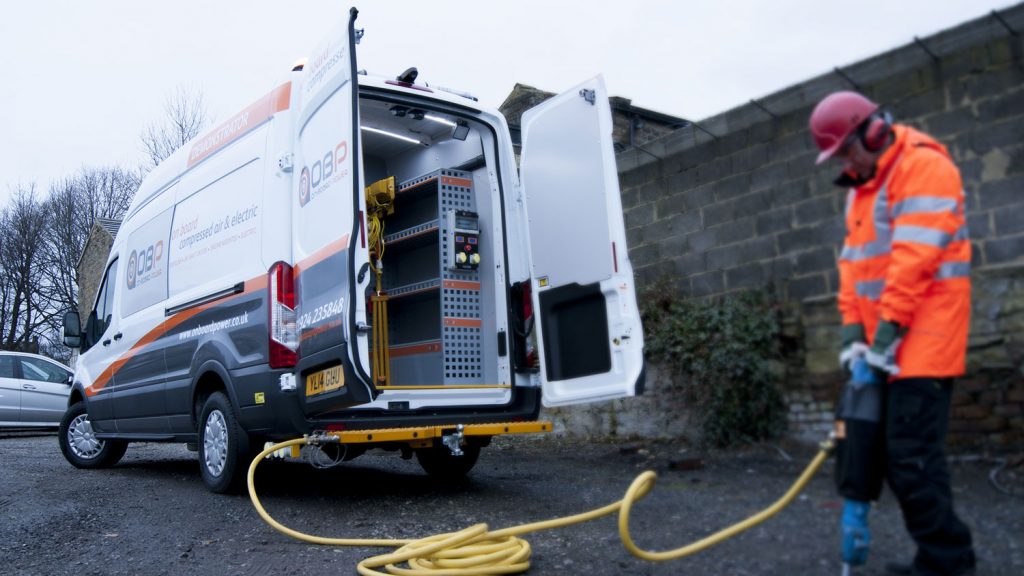 Leading vehicle installation and storage and racking specialists On Board Power (OBP) have been providing expert experience and knowledge to this important market sector in the fleet vehicle industry for the past three decades.
The company claims a unique fleet vehicle interior design, manufacturing and installation facility which is individually built around each customer's own specific requirements. At the same time they say they can provide the very latest in storage and racking systems to suit all types of fleet vehicles.
When it comes to custom built Vehicle Installation services, OBP pride themselves on specialising in creating bespoke solutions to suit any type of fleet van or light commercial vehicle including panelling with any material from plywood or fluted plastic through to aluminium finishes. OBP Managing Director, Shaun Wood says, "We also hold in stock CNC Profiles for all van manufacturers and models to guarantee an individual 'made to measure and fit for purpose' solution to every vehicle installation.
"Whilst our team of experienced Fabricators can create individually styled systems from simple to sophisticated in order to deliver high quality and robust interior constructions and designs for any mobile environment."
Finally OBP's Electrical Installation Division will professionally advise on everything from power inverters, LED lighting systems, split charge systems, interior lighting and water heaters prior to expertly installing the most effective lighting solution for a customer's specific requirements .
For Racking and Storage needs, OBP are able to offer super lightweight racking systems that are specifically 'made to measure' to suit either basic or complex applications as well as a design to a customer's own requirements. The company can also create tailored Partition Systems and Work Benches to allow the same conditions working in the rear of a vehicle as in a static workshop.
Companies interested in learning more about OBP's comprehensive and competitive service in technologically advanced vehicle installation and racking and storage systems are welcome to visit our headquarter premises when convenient to inspect our range personally and discuss their exact requirements. Visit www.onboardpower.co.uk or call 01924 235848.