Switch from Steel to Plastic, says Reusable Packaging Specialist
12th March 2018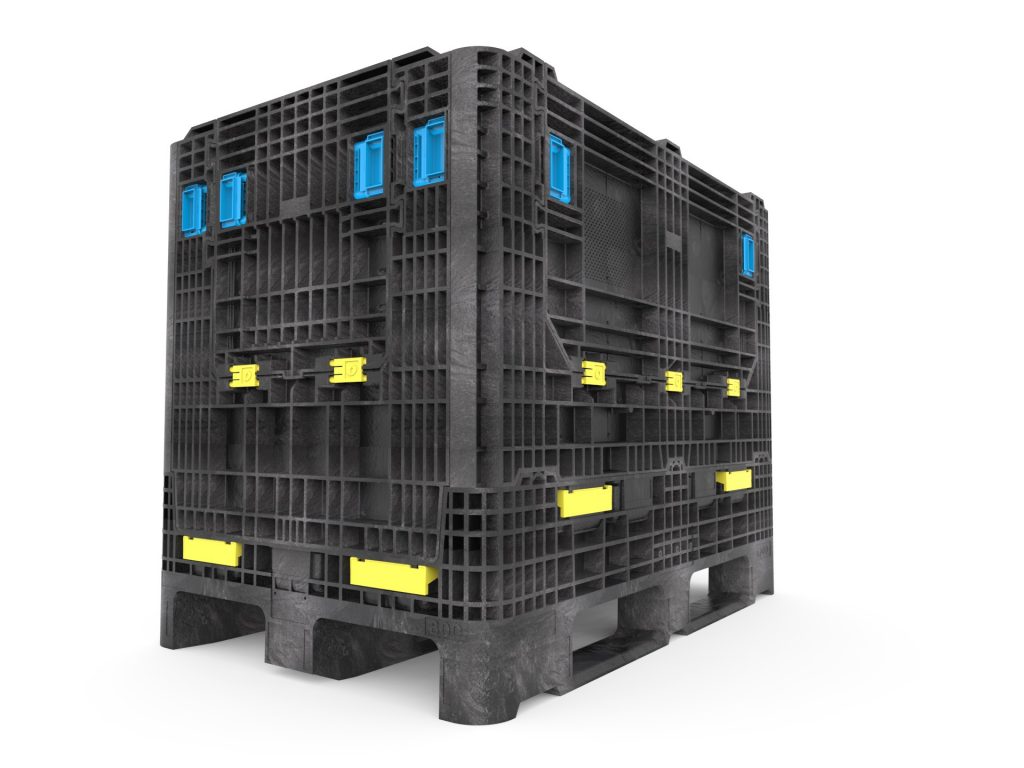 ORBIS® Corporation, an international reusable packaging specialist, is showcasing its newest FLC at LogiMAT this week (Hall 6/Stand A11). Launched in 2017, the GitterPak™ is an all-plastic 1200mm x 800mm container designed to protect and ship global automotive and industrial parts. The collapsible GitterPak provides many advantages over its steel competitor, the gitterbox. Alex Hempel, market manager Europe ̶ ORBIS, will be at the show to discuss why.
"Supply chain advancements are necessary during this time of transformation in the logistics industry. Companies can start small by taking a closer look at their packaging's return on investment and limitations," said Hempel. "In reviewing their packaging programs, companies will likely find that reusable plastic containers offer a lower cost of ownership, better part quality, significant transportation efficiencies and safety benefits when compared with steel alternatives."
To increase transportation efficiencies, the GitterPak can collapse to fit 3.5 times more bins per return truckload than steel containers. It also features a 900-kilogram weight capacity to fit more parts per bin than steel containers.
But what is highly important to European supply chains is how the GitterPak is disposed of at the end of its service life. Like most reusable plastic packaging, the GitterPak can be recovered, recycled and reprocessed into new products. This relates to the new European Union policy that declared all plastic packaging in the European market will be reusable or recyclable by 2030.1
To limit part damage, the GitterPak will not rust and eliminates metal-on-metal scuffing and scratching, often found with steel bins. Its smooth interior, contoured surfaces and durable enclosed structure is ideal for product safety. With its efficient 1200mm x 800mm footprint, the GitterPak even integrates with automated equipment. Its innovative three-runner base allows the GitterPak to safely work with automation systems that are standardized to European dimensions, no system alterations required. Its standardized footprint enables secure warehouse stacking. The GitterPak joins the ORBIS family of 1200 x 1000 FLCs, available in four heights.
Additionally, ORBIS offers a suite of plastic pallet, layer pad and top frame systems for food, beverage and consumer good shipments, as well as reusable shipping totes.
Hall 6, A11, LogiMAT, Stuttgart.