Pallet Truck Scale Part of Product Innovation Trio
10th June 2019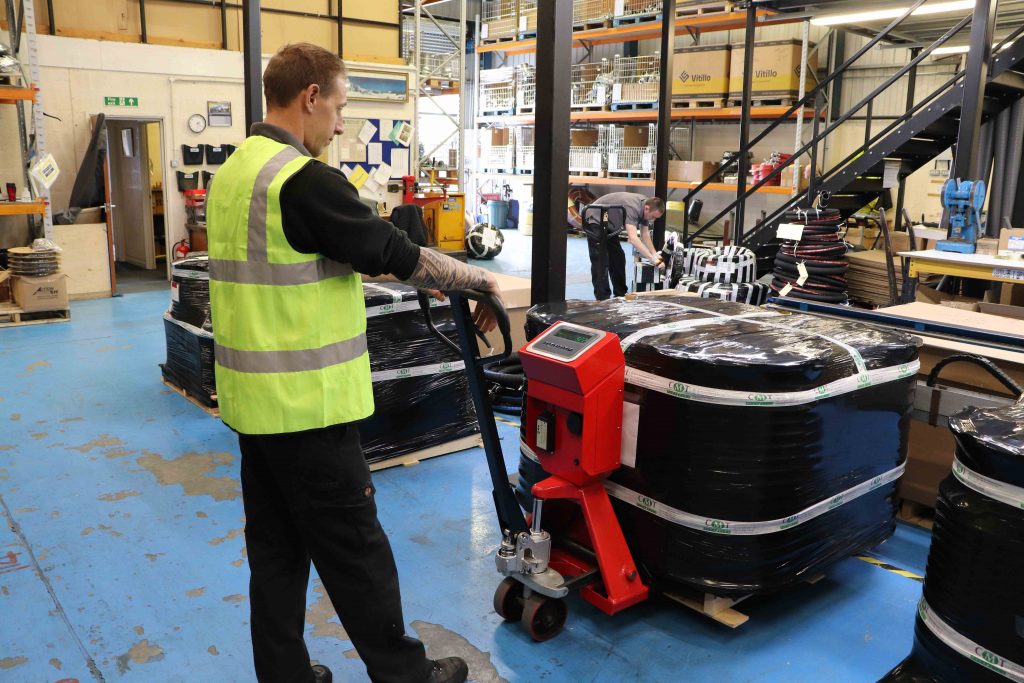 Avery Weigh-Tronix has extended its range of industrial weighing equipment with the introduction of the PTS2000S. It is desribed as the next generation of pallet truck scale which works as part of three innovative solutions designed to drive business efficiencies.
The PTS2000S drives operational efficiencies by making in-motion weighing part of the natural process of moving goods within the organisation. Build features including high quality steel, polyurethane wheels and a shock and vibration resistant scale make it ideal for use in harsh operating environments. While wireless and Bluetooth connectivity allows for the instant transfer of weight data from the scale to the user's back office system, avoiding manual data input.
The PTS2000S forms part of three innovative solutions available exclusively from Avery Weigh-Tronix. Each solution combines mobile weighing and data capture with digital dimensioning technology and integrated software to add value for businesses, without creating additional steps to existing processes.
Paul Hines, Innovation Director at Avery Weigh-Tronix comments, "Many businesses today are looking for ways to efficiently gather and use data to drive operational efficiencies. Our next generation Pallet Truck Scale includes several innovative features requested by our customers and continues our legacy of delivering forward thinking, differentiated products. The introduction of the PTS2000S signifies a very exciting time for the industry as the built-in connectivity means we can now provide businesses with technology that captures and stores critical data without making changes to their existing processes."