New Pallet Claimed as 'All-Rounder' by bekuplast
13th December 2018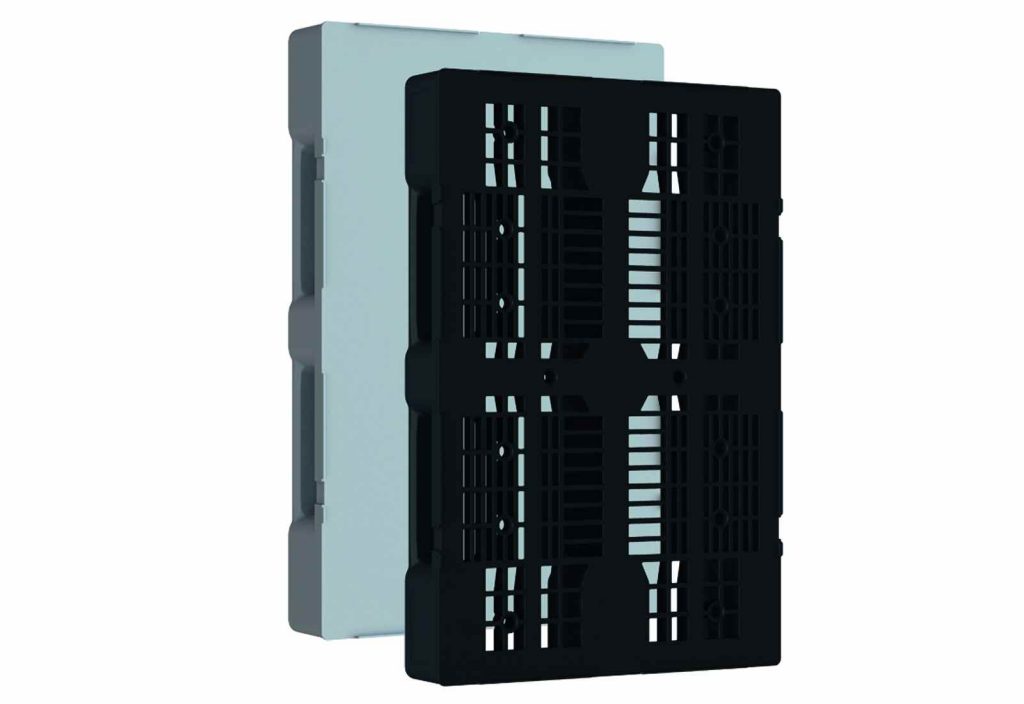 Packaging expert bekuplast says its new varioPallet is a "true all-rounder". With an open deck or a closed deck, this plastic pallet is optimally suited for both the food and non-food sectors, according to the German supplier.
The varioPallet is a universal medium-weight pallet which is used as a reusable pallet in both closed supply chains and in open pooling systems. The pallet is characterized by its high stability, although it is a true lightweight among the medium pallets with its own weight from approx. 11 kg. An optional steel reinforcement and welded runners provide maximum rigidity, making this plastic pallet suitable for medium to heavy loads and high rack applications.
With a number of additional features, the varioPallet can be adapted to special logistical requirements, e.g.: intralogistics, industry, food logistics or trade. The pallet is therefore optionally available with a safety edge in various designs, steel reinforcement for heavy loads or anti-slip rubber plugs on pallets with open deck.
The varioPallet sets standards in terms of hygiene and stability. The pallet does not have any created openings in the intended position, and as such, neither dirt nor water can collect. This makes the varioPallet particularly easy to clean and in addition, it meets the highest hygiene standards.
Meet bekuplast at LogiMAT, Hall 6, stand C05