Sustainable Packager Pallite Raises £620k in Crowdfunding
26th June 2019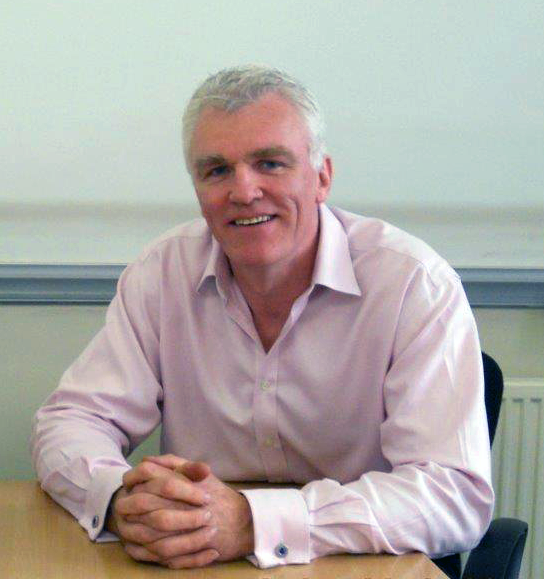 Pallite, an award-winning UK designer and manufacturer of lightweight, strong and environmentally friendly paper pallets and shipping crates has secured over £620,000 funding in the first week of fundraising on Crowdcube. This represents 62% of the overall target of £1m.
Pallite has attracted investment from 22 backers to further drive the business's rapid growth. The crowdfund remains open until the 25th July and in the likely event that the initial target of £1m is reached the company will accept overfunding to drive further growth. It will also plant 500 trees for every £250,000 they raise up to their initial target.
In 2018, it says revenues rose by 58% to £1.1m and by 77% in the first five months of 2019 giving a run rate of over £2m. Pallite's customers include household names such as Morrisons.
Iain Hulmes, CEO (above), said: "This investment will enable us to continue the rapid growth we've had over the past 18 months and allow our clients to substantially reduce their environmental impact."
The products are claimed to reduce raw material use and carbon emissions to help businesses reduce their impact on the environment. The pallets and pallet boxes are up to 83% lighter than traditional wooden and plastic alternatives – which can weigh over 60kg – and this reduces emissions in transit. If 30,000 pallets were air freighted from the UK to New York using Pallite rather than wooden pallets you'd reduce CO2 emissions by 4,612 tonnes, according to the company.
Over 80% of Pallite product is made from recycled paper and all products are 100% recyclable at the end of their life, unlike traditional wooden and plastic pallets. And, because they use far less material, replacing every new pallet made in the UK in 2016 could have saved up to 600,000 trees. This is in the context of the UK Government's recent commitment to plant just 130,000 trees for £10m.
Pallite products are designed and manufactured in the UK at their facility in Wellingborough.