Printronix Auto ID Releases Small and Superfast Industrial Printer
29th March 2019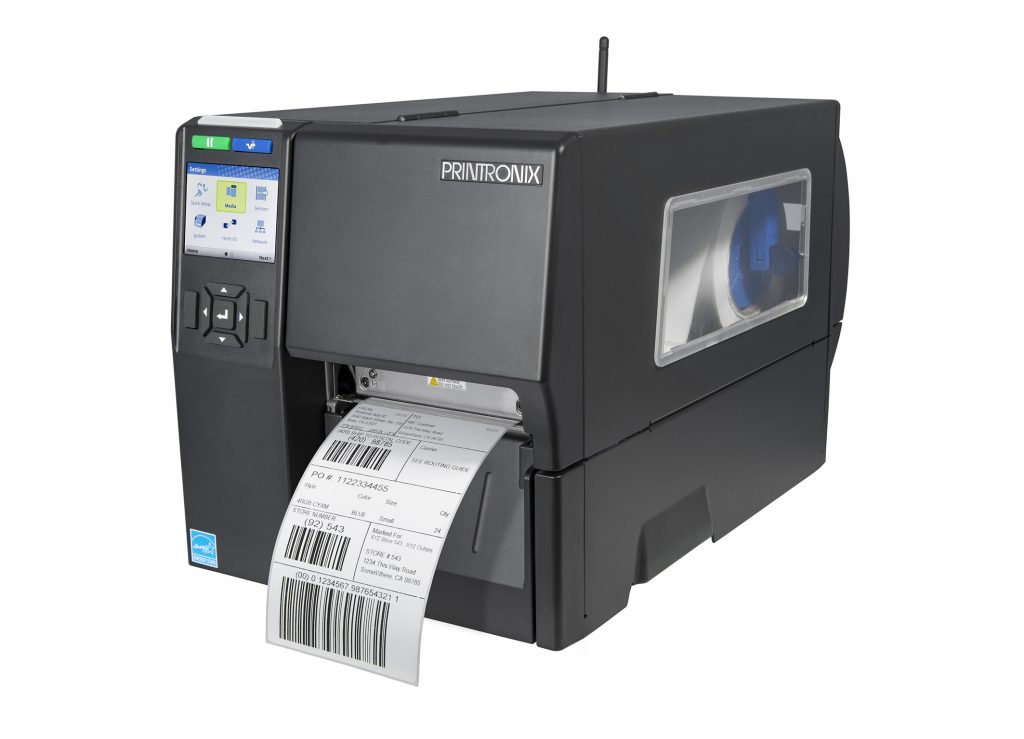 Printing expert Printronix Auto ID has just launched T4000, the latest in its range of enterprise level printers. The company says it is priced very competitively and is a small yet powerful device that can easily print 5000 labels a day, an impressive figure for a machine of its class.
"For such a small device it packs a powerful performance, printing at speeds of up to 8 inches per second, and on label thicknesses of up to 0.28mm," says Neil Baker, Printronix Auto ID's Sales Manager UK, Ireland, Benelux & South Africa. "If you're looking to improve productivity in healthcare, logistics, or manufacturing then the T4000 could prove a real ally, by maximising your uptime and optimising operational efficiency," he says.
Measuring just 264mm x 276mm x 455mm, its sleek design and compact footprint is a real space-saver. And when sited in a cramped workspace where access can prove challenging its clever windowed bifold side media door will make quick and easy work of monitoring and changing print heads, label rolls and ribbons.
A 3.5" LCD colour display panel on the front makes navigation and control of the T4000 very easy, especially in poorly lit workspaces. The full metal chassis and enclosure of this rugged device render it further suitable for challenging environments, where operating temperatures can range from 0°C to +40°C.