Mosca Launches Strapper for Lightweight Products on Pallets and Dollies
17th May 2019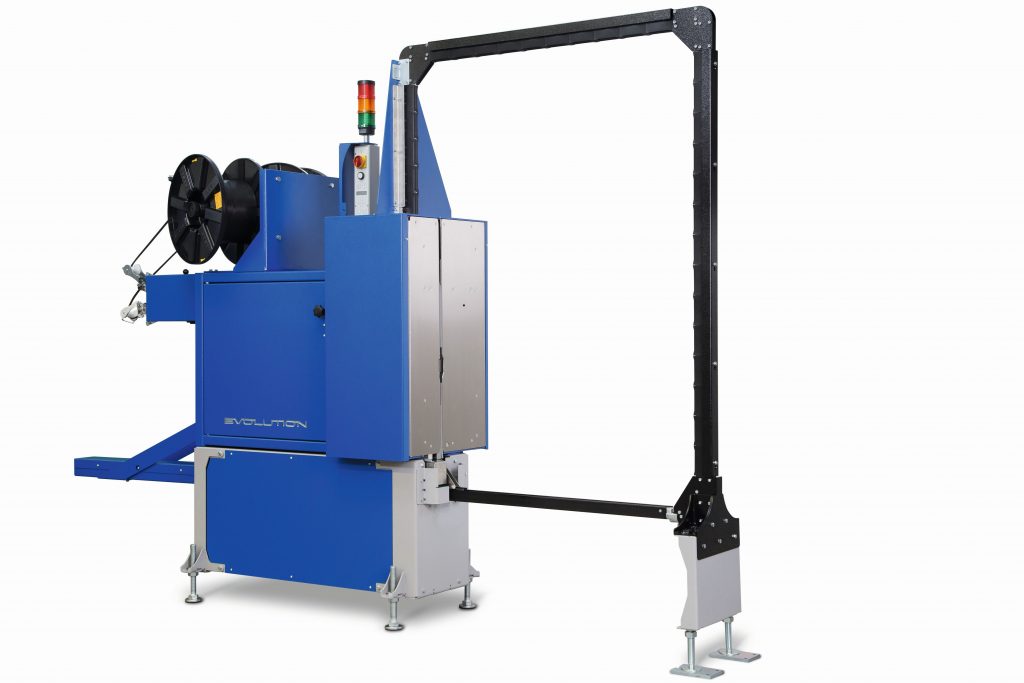 Mosca's latest EVOLUTION SoniXs MS-6 KR-ZV strapper is for securing lightweight products on pallets, dollies or pallet cages. In the past, these goods required much larger strapping machines. With a low strap tension of maximum 450 newtons, the EVOLUTION SoniXs MS-6 KR-ZV works perfectly in light operations. The cost-saving model is CE-compliant from the factory without a safety enclosure when used as a stand-alone machine or with non-driven conveyor systems. The machine's movable strap lance manoeuvres between planks, feet or runners and, together with the side-mounted sealing unit, enables strapping close to the ground. The sealing unit uses Mosca's proven SoniXs ultrasonic technology to ensure machine availability even at maximum capacity.
As the "little sister" of the successful KZV-111, it not only costs less than the larger model, it is also more efficient thanks to its adaptability to specific applications. Mosca GmbH CEO Timo Mosca explains: "The EVOLUTION SoniXs MS-6 KR-ZV shows how we are able to respond to customer needs by integrating their specific requirements into tailor-made solutions that meet Mosca quality standards."
One of the key advantages of the EVOLUTION SoniXs MS-6 KR-ZV compared to larger machines is its reduced strap tension of 450 newtons. By limiting the maximum strap tension, the new Mosca machine can be used for stand-alone applications or with non-driven conveyor systems without an additional safety enclosure. This not only makes the machine less expensive to buy. It also eliminates the need for operators to leave the safety zone during strapping and enables them to process packages much faster.