Industry View: Focusing on Paper for a Bio-Sustainable Approach
28th March 2019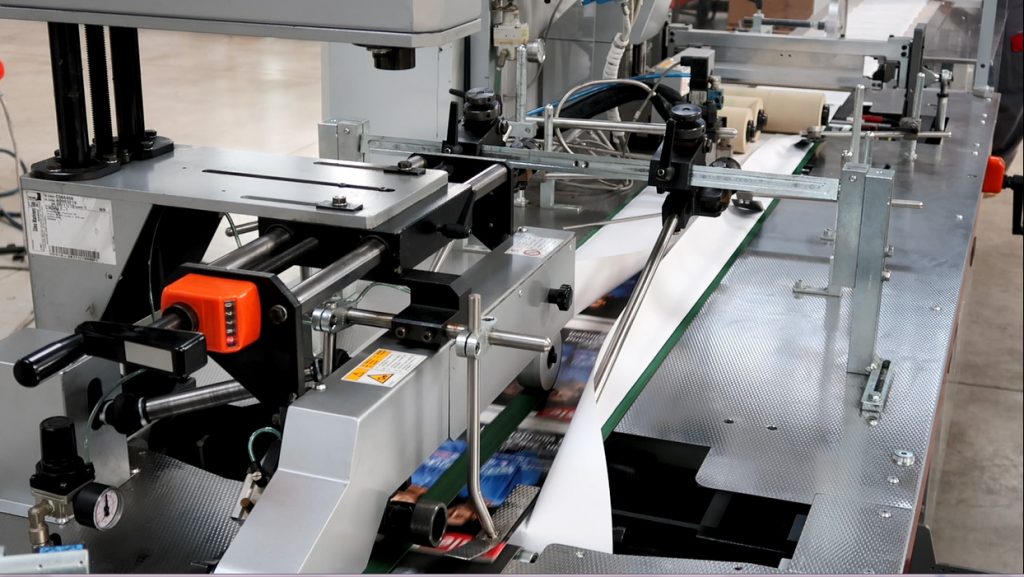 Sitma Machinery, a company from Spilamberto (Italy) specializing in the design and construction of machines, systems and complete lines for the Packaging, Post-Press, DM/Transpromo and e-Logistics sectors, is strengthening its commitment to eco-sustainable technologies. In recent years, Sitma has invested heavily in finding a packaging alternative to traditional thermoplastic materials, and has been developing a solution that can reconcile sustainability, production costs and mechanical performance.
Paper, plastic or bio-plastic?
Sitma has always considered the environmental impact of its work, placing it at the center of product development strategies. Each of the four "pillars" around which the company's activities revolve is in fact concerned with the use of packaging materials that are likely to contribute to global pollution, particularly in the case of plastics.
For this reason, the company has decided to carry out comparative studies, evaluating the pros and cons of different materials in search of the optimal choice in terms of both performance and sustainability. Putting aside the traditional thermoplastic materials, whose technological development has come to an end, it is now paper and bio-plastic which are being taken into consideration.
Each of the two solutions has a series of advantages: the first case involves a highly recyclable material obtained from natural renewable sources and with a reduced carbon footprint. However, paper requires special precautions due to its various mechanical properties. In the case of bio-plastic, we have an eco-compatible material with inherent characteristics that make it ideal for packaging, but it's expensive, both in the production and recycling phases, as it requires avoiding contamination with "common" plastics during these operations. Furthermore, the raw materials that contribute to its construction are obtained from crops that primarily serve (or could serve) as a food source.
Paper as the preferred solution
Considering this study, Sitma endorses the paper option. Its intrinsic characteristics, including its biodegradability within a matter of weeks, in addition to the aforementioned renewability of the production source, make it the solution with the greatest benefit for the environment.
In fact, choosing paper means promoting the development of the forest industry as a supply source, simultaneously supporting the recycling chain and ultimately encouraging the emergence of professional entities oriented toward a sustainable approach. Using packaging material with a high level of sustainability means not only meeting the needs of the environment but also responding to consumer expectations.
Numerous studies show that in selecting consumer goods, users increasingly reward eco-sustainable solutions, a trend that is growing not only in Western countries but also in developing nations. Also contributing to this trend are increasingly strict international regulations (within the EU, for example) aimed at reducing sources of air pollution. In this context, being able to guarantee packaging with "zero impact" is a critical factor in obtaining an important competitive advantage.
Sitma's next step was to update its packaging solutions to be able to use paper as an alternative to films or bio-films — materials that can still be used by the company's line-up of systems — thus providing its customers with convenient and less invasive alternatives.
Paper packaging technology: A "win-win situation"
What are the specific benefits that Sitma can guarantee its customers who decide to take the paper route? First of all, versatility: the company has developed a process that allows the packaging of differently sized objects on the same machine, encompassing a market that ranges from envelopes, to packages sent via e-commerce, to consumer goods.
Specifically, the pilot area in which Sitma has developed paper packaging is that of magazines, but the company is also implementing this technology in the logistics and general packaging sector, supporting the transition to the use of paper by promoting envelopes, for example, as a type of packaging.
Thanks to the retrofit created by Sitma, the use of paper does not require changing machines or production lines in most cases. It also guarantees quality packaging, obtaining a product whose features conform to the standards of film packaging in terms of protection, aesthetic requirements and customization options. Sitma has indeed developed the system so that it is backward compatible with the plastic or bio-film machines already in use. The software sector can also be integrated with pre-existing platforms, thus eliminating costs deriving from the new purchase.
Last but not least are the benefits to the environment: Sitma technology is in line with the regulations for reducing the carbon footprint of industrial processes, which are increasingly moving toward a Product Lifecycle Management approach: controlling emissions all the way from the supply of raw materials to the end of the line. From this viewpoint, Sitma is looking with great interest at compensation projects for certified CO2 credits, both inEurope and outside Europe, with the ambitious goal of obtaining Carbon Neutrality Certification.