UK Safety Barrier Specialist Climbs Export League Table
20th February 2019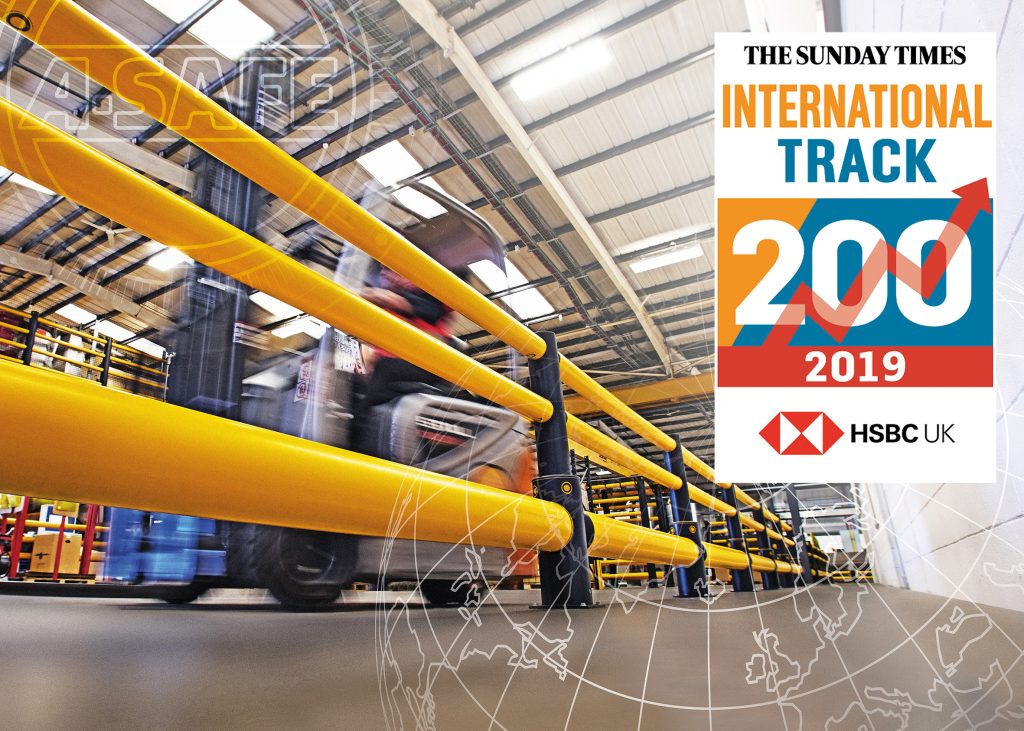 Safety barrier manufacturer and exporter A-SAFE has made the HSBC International Track 200 league table for the second year running. After achieving 68% average international sales growth over two years, the safety barrier expert achieved place 78, outranking their previous position of 82.
The International Track 200 ranks mid-market companies with the fastest-growing international sales. A-SAFE has been recognised by the Sunday Times for export excellence five years in a row, making the Export Track 100 for SME's in 2017, 2016 and 2015.
The 200 selected companies include a host of renowned British businesses such as Charlotte Tilbury Beauty, BrewDog and Bulk Powers.
A-SAFE's position in the league table comes at an exciting time for the company, who have recently achieved the Queen's Award for Enterprise in the International Trade Category. The award recognises A-SAFE's outstanding achievement in export and is due to be formally presented to the company in March.