Patented Anti-Static Forklift Tyre to Roll Out at CeMAT
16th April 2018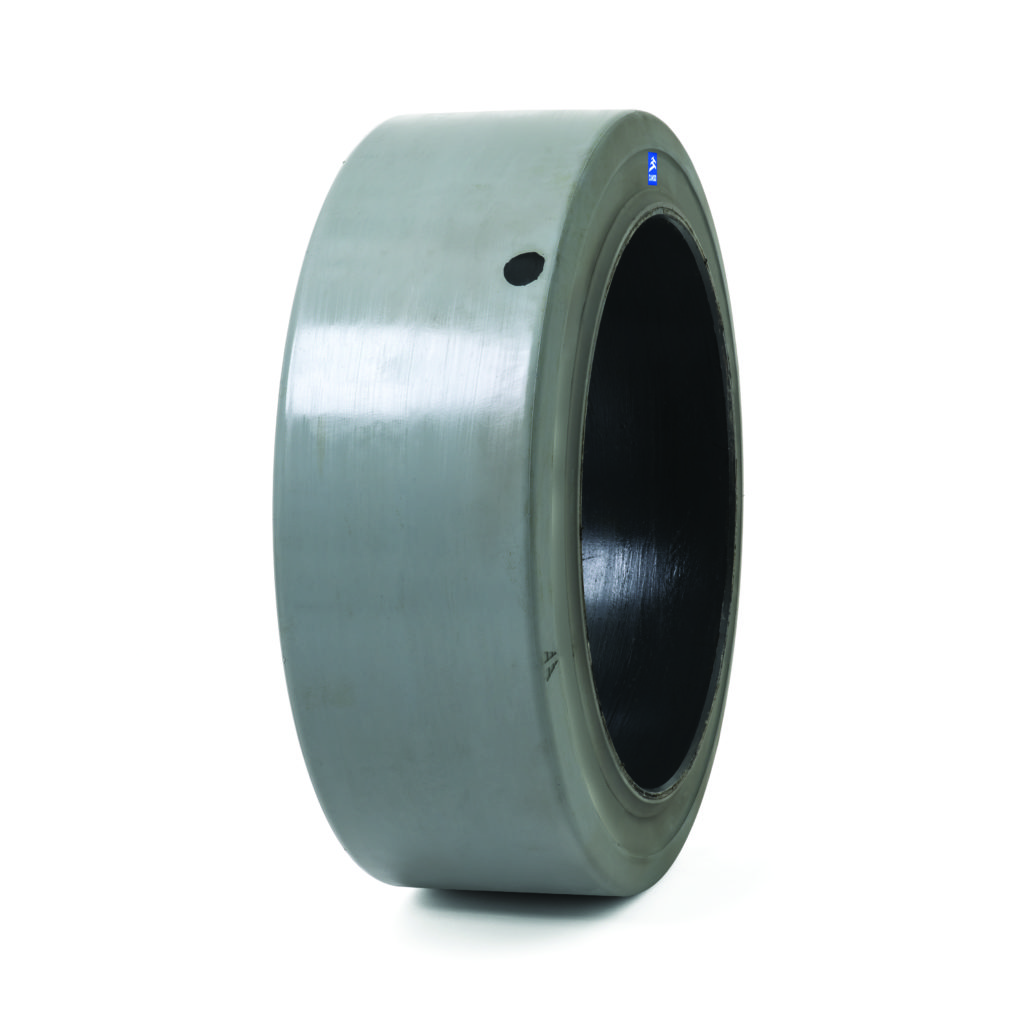 Camso is to unveil at CeMAT the first patented anti-static forklift tyre. The technology aims to resolve the important safety issue of static electricity generated by non-marking tyres. The Solideal PON 775 NMAS (Non-Marking Anti-Static) press-on tyre will be showcased at Hanover next week.
In 2017, the company launched three new Solideal press-on (PON) tyre solutions for forklifts working in high- and medium-intensity applications. In high-intensity applications, tyres are pushed beyond their limits and are likely to experience heat build-up. Where non-marking tyres are used, operators and warehouse managers also have the issue of static build-up to consider.
"Last year, we brought solutions to respond to forklift usage intensity. This year, we're tackling the issue of static build-up," says Darren Stratton, Product Management Director – Material Handling at Camso. "The accumulation of static electricity on forklifts is common in non-marking tyres because of the silica used as reinforcing filler, allowing the tyre to have isolating properties. This can lead to a number of problems like driver electrical shocks, forklift onboard electronic issues or outages and fire hazards," concludes Stratton.
The Quebec-based global player says the Solideal PON 775 NMAS represents a major innovation and breakthrough in the industry. It provides 63% better resistance to heat build-up and 33% greater energy efficiency compared to the company's Solideal Magnum SM NM (smooth non-marking). It also ensures greater operator safety while minimizing human electrical shocks, outages, electrical component damage and fire risks.
Camso representatives will be showcasing this revolutionary new model at booth L30 in Hall 26.