Cesab Europe to Start Production on Drago Replacement Model
8th November 2018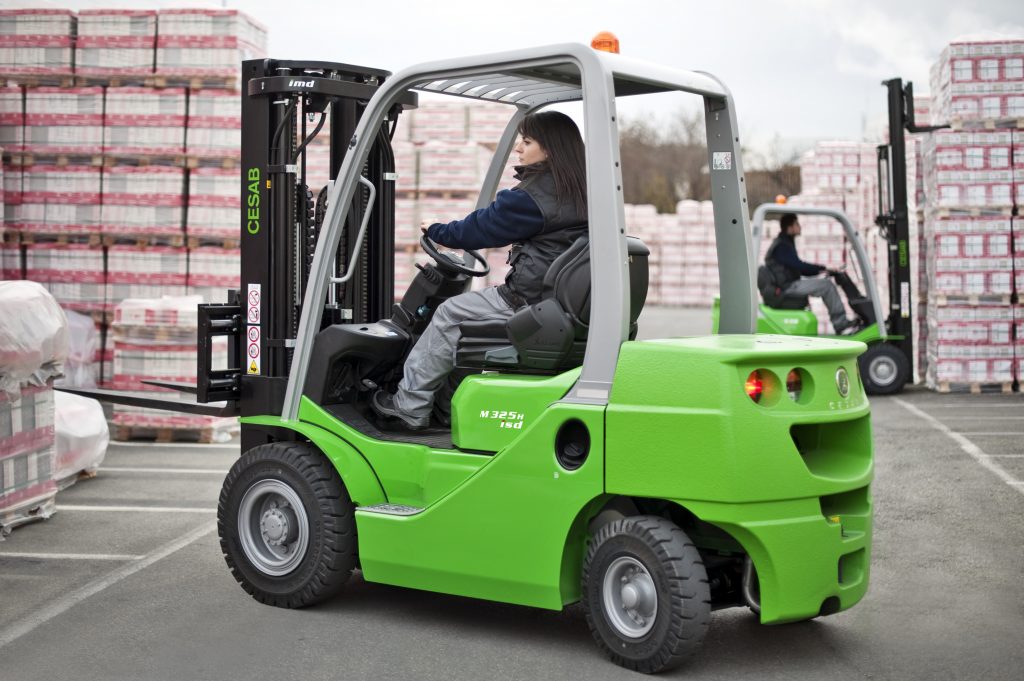 Cesab Europe has said that its 'Compasso d'Oro' winning and Pininfarina designed hydrostatic Drago Series will be replaced by the hydrostatic version of the well-known and proven M300, the CESAB M300H. Hydrostatic trucks are not new for Cesab as their history goes back to the early 1990's when the first version of the Drago model was introduced.
Production started in the Ancenis (France) factory mid-July of this year and the M300H model is available in capacities from 1500 to 3500 kg both in Diesel and LPG.
The heart of CESAB's M300H is an in-house designed and developed hydrostatic drive axle with components, hydraulic pump and motors, from Bosch-Rexroth.
The advantages of hydrostatic trucks are multiple, according to the company:
• Extremely powerful and precise handling
• Fast change of drive direction (plugging) for best productivity
• Independent lift & drive functionality for complete control
• Automatic brake effect when leaving the accelerator for easy manoeuvring
• Easy and controlled drive on ramps for better safety
• Pre-set performance parameters
The pre-set performance parameters are a unique CESAB feature and it allows the driver to adjust the truck's behaviour to his environment or his drive abilities. A switch on the dashboard offers three positions:
• S – Smooth, the truck accelerates and brakes gently
• P – Medium, the reactions of the truck are a bit more sustained
• H – Hard, the truck gives maximum but save performances for best productivity
The different modes affect the acceleration and automatic braking via the accelerator pedal. With the help of a portable computer the driving and the hydraulics can be customised to fit the driver or the customer's application.
Find out more about the new model HERE