Business Shift at Portsmouth Prompts Empty Container Handler Order
13th February 2018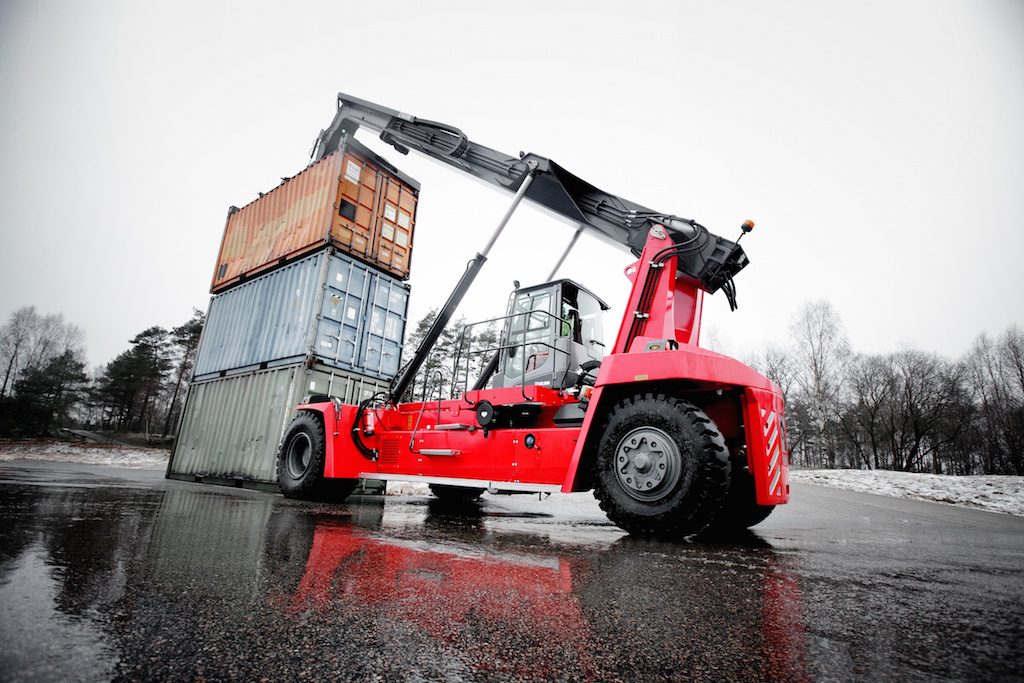 As it prepares for a rise in container volumes at Portsmouth International Port, MMD (Shipping Services) has ordered a Kalmar empty container handler.
The Portsmouth City Council-owned fruit and vegetable import specialist is gearing up for a significant change in its business model that will see customers moving away from palletised cargo towards more containerised goods.
"Currently 70% of the produce we handle is palletised, and 30% is containerised. But our customers have indicated that by the fourth quarter of 2018 these figures will be flipped on their head, so we need to prepare for 70% container cargo and 30% pallets," says Steve Williams, General Manager at MMD.
As part of a £9m terminal upgrade at Portsmouth International Port, some of the current warehousing is due to be demolished to open up space for container stacking. MMD is purchasing the Kalmar DRG 100-54S6 empty container handler to take into account this shift away from palletised goods.