Rugged Tablet "Perfect for Inside-Four-Walls Logistics Ops"
30th April 2019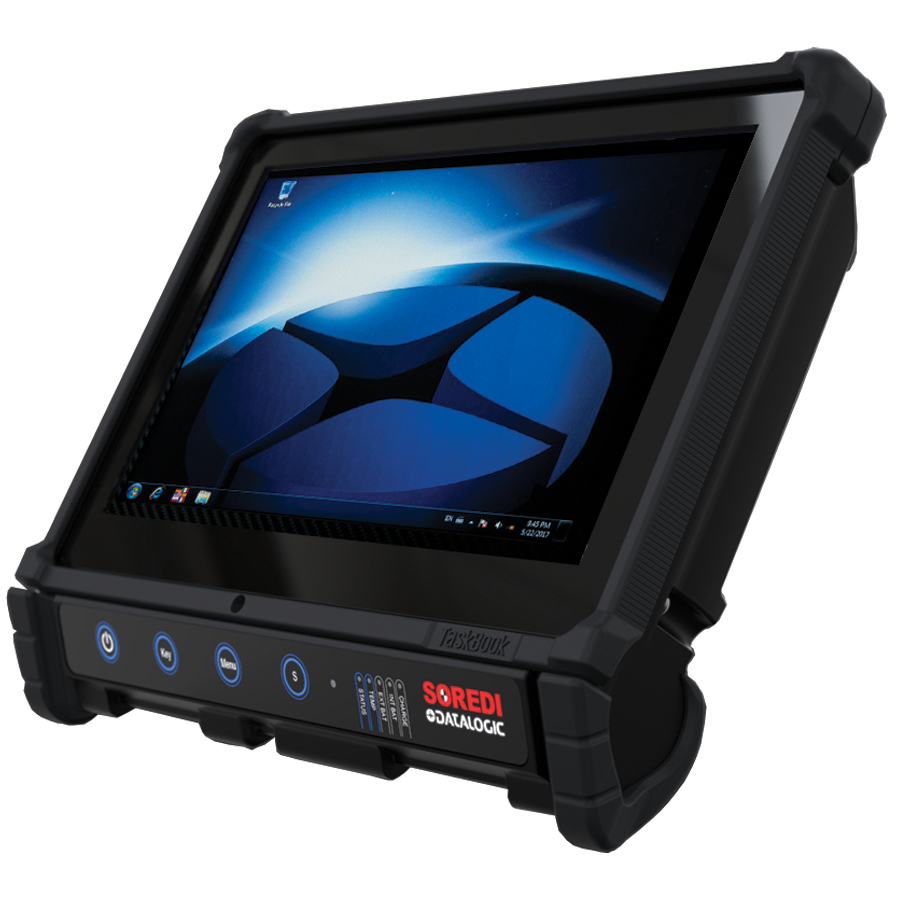 Datalogic, a global leader in the automatic data capture and process automation markets, has introduced TaskBook, which it is billing as the "perfect rugged tablet solution for inside the four-walls logistics operations".
The new TaskBook is a rugged tablet expressly designed for industrial applications. With its unique concept of 'one-handed' operation, it introduces a new and unique way to operate inside factories and warehouses with a tablet form factor.
The TaskBook's optional handgrip integrates either a Standard or Auto Range 2D imager, including a hot swappable battery, provides top efficiency in a single-handed scanning operation 24/7. Taskbook can be easily docked into a vehicle-mounted solution, perfect for applications requiring maximum flexibility, smaller forklifts or forklifts that are not electrically driven or operated.
TaskBook is available in both a 7 inch or a 10-inch display. Both sizes are used comfortably on the user's forearm, leaving the other hand free for handling products or materials. Accessories are shared between the two form factors including the scanner handgrip, docks and chargers.
"Experience the ruggedness!" suggests Andrea Pagani, Product Manager at Datalogic. "Thanks to the rugged housing and the IP65 rating – which means water and dust resistant – plus the 4x thick Corning® Gorilla® glass, with anti-glare multi-touch with gloves support and the 1.2 m / 4 ft repeated drops to concrete, TaskBook can be used in almost any extreme environment."
The Windows 10 IoT Enterprise and the integrated rear facing 5MP camera makes it the ideal solution for applications in logistics, maintenance, and quality control.