Rugged Mobile Maker Releases Staging and Security Apps
11th October 2018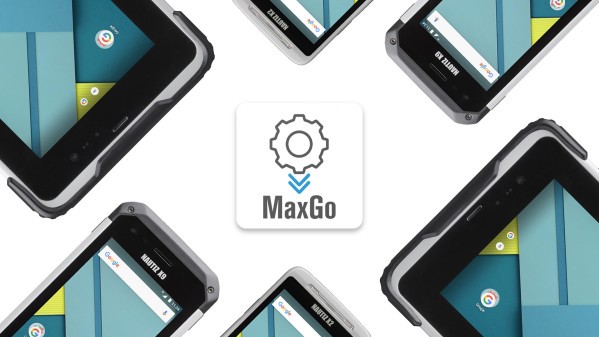 Handheld, Swedish supplier of rugged mobile computers, has released a suite of Android apps that allow easy configuration of staging and security settings. MaxGo apps are available at no cost for all Handheld Android rugged computer users.
MaxGo software apps are designed to facilitate an even easier, safer experience for Handheld customers and their clients using rugged Android devices. This growing suite of applications allows users to instantly apply identical settings — including security, staging and kiosk configurations — to multiple devices.
Current MaxGo offerings include MaxGo Staging, MaxGo Kiosk and MaxGo KioskBrowser. MaxGo Staging allows customers to set and apply the configuration for all their devices through a secure, easy-to-use online platform of more than 20 staging commands; MaxGo Kiosk focuses mobile computer operation on a specific purpose by allowing users to lock device settings and restrict system and app access. MaxGo KioskBrowser is a Chrome-based browser solution that limits device use to certain websites and functions while allowing access to specified data capture tools, such as the barcode scanner or camera.
The MaxGo suite is available at no cost for Handheld Android rugged computer users.