Over 100 Functions Added to Logistics Transparency Software Suite
2nd December 2019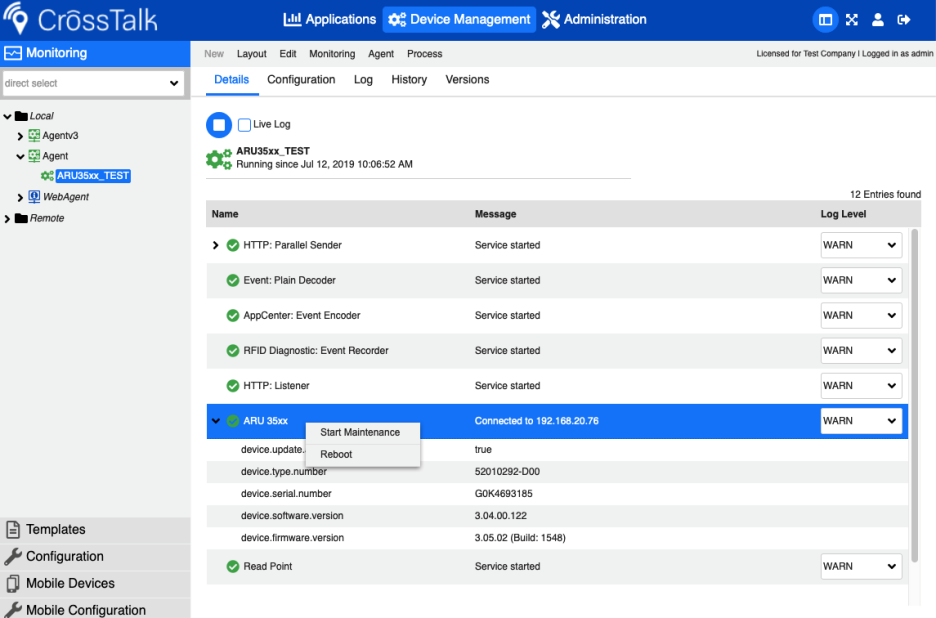 A new version of the IoT software CrossTalk provides more transparency in production and logistics with over 100 additional functions. In a press release the company said:
With version 3.4, Kathrein Solutions has launched an update of the IoT suite CrossTalk. The software, which is widely used in RFID, AutoID and RTLS environments, has been enhanced with numerous new and improved functions. In addition, there are more than 100 new functions and improvements for the application and reliability of the software.
With CrossTalk, thousands of AutoID systems are managed in productive operation. The robust and modular software integrates all common RFID devices and RTLS systems. Standardised IT interfaces, such as the web services SOAP/REST, MQTT, EPCIS or OPC/UA can be used right "out of the box".
Licence Management
The new version simplifies license management. There are now only read point-specific licenses for the Base and Full platform. New reading points are simply added. All license purchases are clearly displayed in a new list. If the software is installed without a license, a 90-day evaluation version is automatically available.
Automated Documentation
Many customers and partners have been waiting for this feature. With the help of the new "System Documentation App", the entire installation of the software with all apps, configurations, parameters and settings can be saved to a PDF with just one click. This helps to keep the state of a productive installation complete and very easy to document.
ITS App
For our ITS (Intelligent Transport Systems) market segment, which includes tolling and parking solutions, the ITS app is now an important integration module. This significantly simplifies the combination of RFID and intelligent camera solutions for vehicle identification. We also support the highly secure UCODE DNA technology, which prevents the counterfeiting of RFID transponders and can be read at speeds of up to 220 km/h.