Hands-Free Wearable Working Promised by Smart-Glasses/Mobile Device
12th March 2018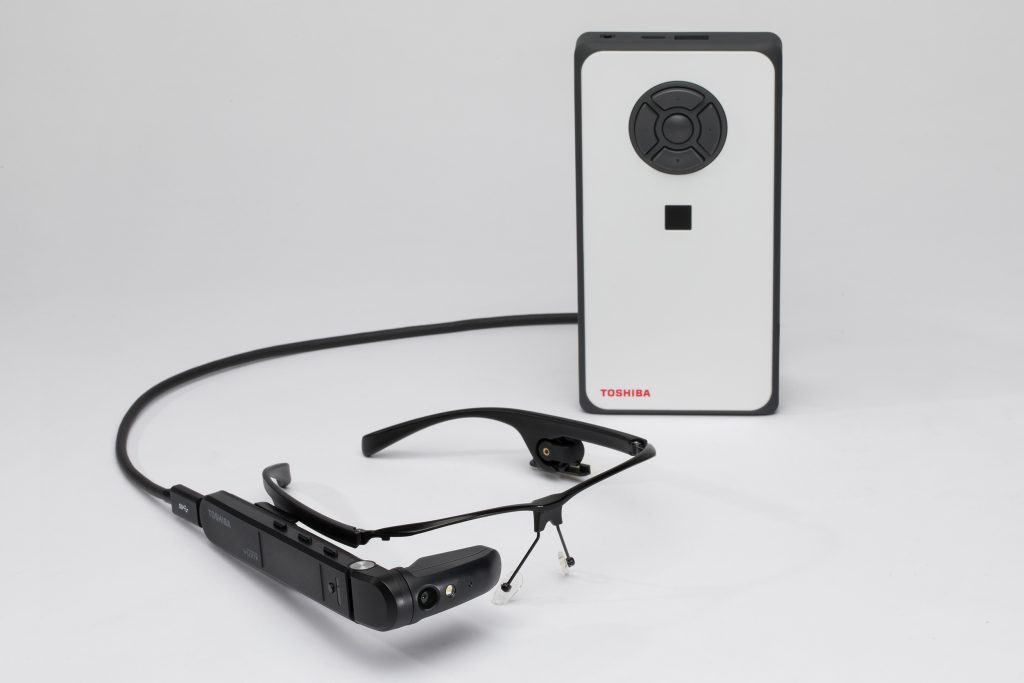 Toshiba has today launched dynaEdge DE-100, which it describes as a new high-performance Windows 10-based mobile edge computing device, alongside the companion Assisted Reality AR100 Viewer smart glasses. Designed to bring hands-free wearable working to the enterprise, the company says the new solutions will "enable large enterprises to improve efficiency, quality of performance and operating flexibility in a constantly evolving working environment". dynaEdge DE-100 and the AR100 Viewer smart glasses will target industries with a strong focus on frontline and field-based workers, including manufacturing, logistics, and maintenance.
Out-of-the-box remote expert software, including Skype for Business integration, will be further complemented by the announcement of a long-term partnership with Ubimax GmbH, which specialises in enterprise wearable computing.
Running on Windows 10, the solution can be integrated into the existing IT infrastructure, while simultaneously benefiting from the support and security delivered through Microsoft updates to the platform. A rechargeable battery provides life of up to 6.5 hours (depending on configuration and usage conditions) with a single charge. This is also removable, enabling workers to achieve all-day operation whether on the move or in the field by simply switching it with a replacement if required.
Combined with the comfortable AR100 Viewer, which it developed with Vuzix Corporation, Toshiba says that frontline workers can benefit from unhindered and hands-free connectivity, with the device boasting the latest Wi-Fi, Bluetooth® and GPS technologies – enabling the smart glasses to connect to the corporate network, send and receive data, stream live video and track assets.