Easy Pairing Connectivity for Fast Denso Scanner
15th March 2019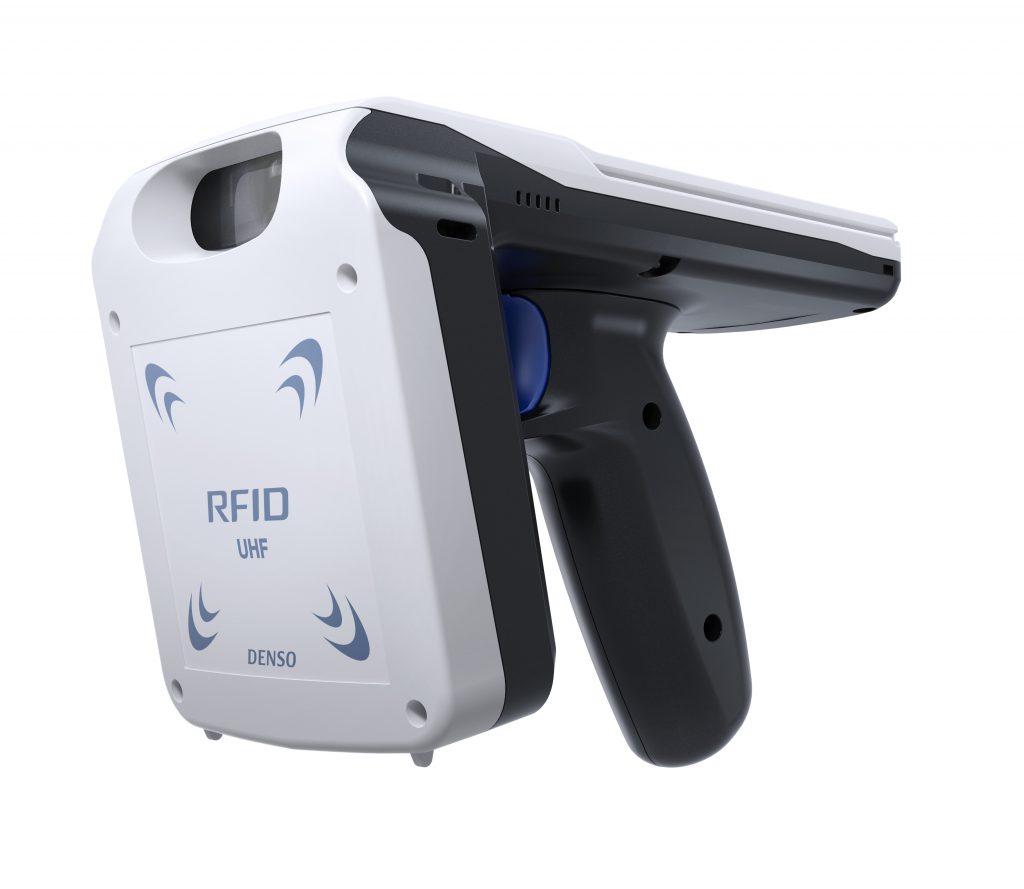 DENSO, part of the Toyota Group and inventor of the QR Code, has launched the new SP1 RFID Scanner. "RFID allows an enormous increase in efficiency in data collection. With our new SP1, the RFID feature can now be added to almost any smart device. This allows companies to avoid having to completely replace their equipment. However, they can still include RFID technology into their processes," explains Kaber Kolioutsis, Marketing Communication Specialist at the DENSO Auto-ID Business Unit.
To connect the devices to each other, a QR Code, which is printed on the SP1, is read with an available smart device. They are then paired via Bluetooth. Even if the Bluetooth connection is interrupted temporarily during a scanning process, no data gets lost as the SP1 stores all scanned data internally. That way, it is able to resynchronize with the application program, even if there was an interruption. It can resend the unsent data or even all information. Therefore, no new scans are required. Another advantage is that the SP1 is almost self-explanatory. Users do not lose precious time for getting used to the functionality.
In addition, the SP1 can read up to 700 RFID tags per second – a decisive advantage especially during inventories. While other devices are able to achieve similar reading speeds, their major weakness is that they overheat and thus slow down after a short period of time. "This issue does not occur with our SP1 sled. As we want to meet the high standards of our customers, we designed it to ensure continuous high-speed operation," says Kolioutsis.