Datalogic Rugged Wins 'Android Enterprise Recommended' Validation
16th October 2018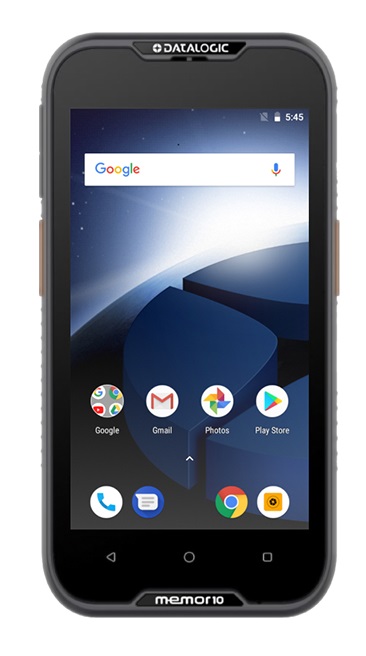 Datalogic's Memor™ 10 mobile computer has been validated for the "Android Enterprise Recommended" program for rugged devices.
Android Enterprise Recommended is a Google™-led initiative that helps businesses confidently select, deploy, and manage the Android™ devices and services best suited to their enterprise needs. The program gives customers confidence in their chosen device, making deployments of Android more consistent, and helping ensure their deployment is current and up to date. Google requires device manufacturers such as Datalogic to meet stringent requirements in order to be validated as a rugged Android Enterprise Recommended device.
The Android mobile operating system now powers over two billion monthly active devices around the world. The latest Datalogic offering of rugged Mobile Computers includes pocket-sized to full-alpha-keyboard hand-held or pistol grip devices, industrial PDAs, and Vehicle Mounted Computers, all available with Android technology, being the leading platform for enterprise mobility.
The first Android Enterprise Recommended device in the rugged space from Datalogic is Memor 10, part of a new family of rugged Android PDA devices, offering a slim and compact design while embedding the latest 2D barcode imaging technology for high performance scanning. The Memor 10 incorporates Datalogic's industry first wireless charging system for ultra-reliable contactless charging while still offering a one piece swappable battery. It targets Retail, Healthcare, Transportation & Logistics, and Manufacturing applications requiring a state of the art rugged Android device to automate their data collection needs.