Industry View: Logistics HR in Western and Eastern Europe
31st May 2019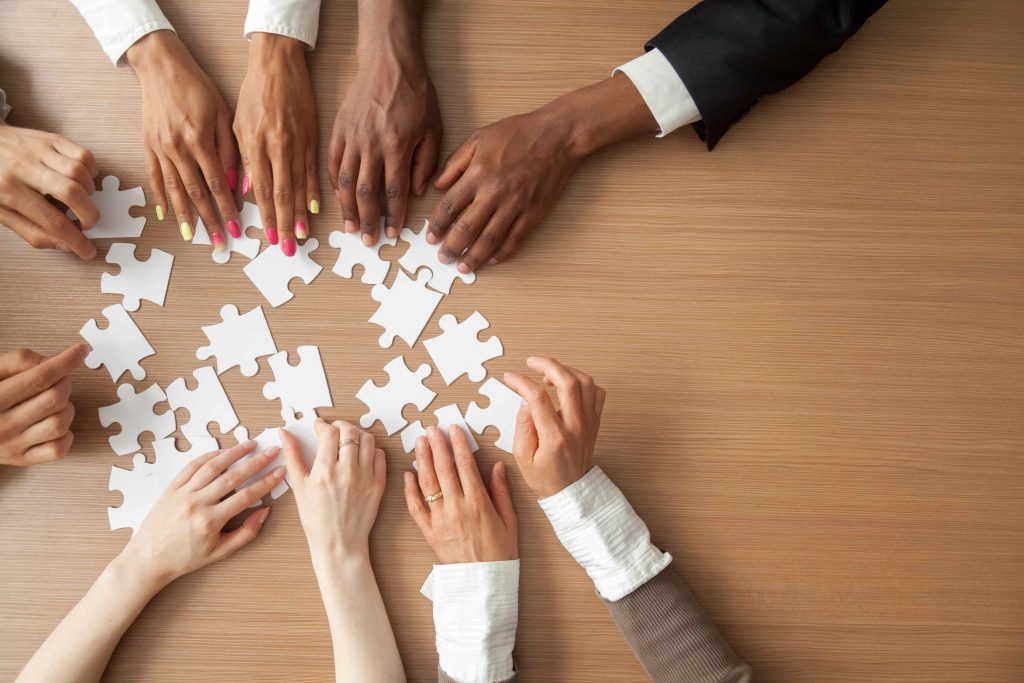 A lack of drivers in Western Europe, a deficit of warehouse logistics personnel in the CIS, and the ageing of the overall industry are just a few of the challenges faced by the HR teams of transport companies around the world. We talked about what it takes to find, recruit, and develop employees in the international logistics business with Elena Evdokimenko, HR Director at AsstrA-Associated Traffic AG.
Elena, what draws people to the logistics industry?
Transport logistics is a unique world from the employee's point of view. Ongoing professional growth is always possible through finding solutions to new, interesting, and sometimes complex client requirements. Skills and competencies can grow day-to-day. But it would all be difficult to maintain without a well-functioning human resource management policy.
How would you describe the logistics market from the recruiter's point of view? What difficulties regularly arise during the recruitment process?
In the EU, highly qualified employees are in short supply. Why so? Firstly, the pay is better in other sectors like IT, marketing, or engineering. Secondly, in cargo transportation and logistics, specialists often need to be available 24/7. Not every candidate is ready for such working hours. If we look at AsstrA's "eastern" divisions in, for example, Shanghai and Istanbul, there is no such labour shortage. There are huge cities with multiple specialized universities and many recent graduates. There are always enough responses to open vacancies, and candidates want to work with a European business like AsstrA. But difficulties arise assimilating new hires during their trial periods. We need additional tools not only for bringing in candidates but also for keeping them over the long term. In CIS countries like Belarus, for example, job-seekers believe they will find the most promising career growth in the IT and logistics industries. Every 7th CV goes to a logistics company. In Russian cities like Chelyabinsk or Yekaterinburg with under 1.5 million inhabitants, there are few fully qualified applicants. Here, if the vacancy is not urgent it is easier to "grow" an expert within the company.
What principles does AsstrA follow in recruiting?
AsstrA is focused on attracting highly qualified employees capable of realizing the goals and strategy of the company. At the same time, both external and internal applications are considered, as current employees may wish to take on new roles and responsibilities. There are few experts with narrow, deep skill sets on the market and, as a rule, they are already employed. Recently, the company has made a strategic shift in its hiring policy. Previously, most recruiting was done in the CIS. In recent years, headcounts in the EU and Asia have been growing rapidly with the development of new markets like Finland, Hungary, and France. There is increased demand for experts in project management and the organization of multimodal transportation, express container train shipments, and orders with shipping lines.
How can you effectively assess a candidate in a 15–20 minute interview?
As a starting point, to join AsstrA one must have a higher education and a knowledge of foreign languages. Even if someone has impressive experience, not knowing a necessary foreign language will significantly impede his or her development in the company. AsstrA is truly international. During the first meeting, the key evaluation criterion is whether the candidate meets the necessary job requirements. We ask questions and discuss issues directly related to customer requirements. In addition to specific skills we also take into account a wide range of soft skills not related directly to the job itself but rather to overall efficiency, successful teamwork, professional versatility, and fitting in to AsstrA's corporate culture. Having experience is important, but being a team player is more important.
What HR tools are used to search for and discover talents?
We have agreements in place with universities regarding trainees. Students are given the opportunity to try out the role of a logistics specialist. This is an effective career guidance tool and an opportunity to evaluate a prospective employee. New joiners enter the "mentoring system." Every newcomer needs time to get to know his or her team and internal programs. Mentors share their experience and help new team members adapt and get off to a good start handling responsibilities. AsstrA holds regular internal and external trainings in each of its offices around the world. There are also two big team-building events held twice a year: AsstrA Summer in a warm month and the AsstrA Business Conference in a cold one.
What would you advise young professionals preparing for a logistics company interview?
Employers are most interested in recent graduates' interests, ambitions, and mindset. It is worth mentioning university achievements like participation in scientific conferences, olympiads, competitive tournaments, and research projects. Practical questions don't make sense for someone without practical experience. Instead, expect basic theoretical questions designed to assess existing knowledge from university and readiness to learn on the job. A career with AsstrA begins with training for which some graduates – who cannot remember what courses they took or the subject of their thesis, for example – will not be eager! Carefully read the website of a potential employer, keep up with economic trends, follow the news, and understand some basics about the logistics market. At the interview, correctly and consistently describe the duties that you performed in previous roles. It is important to understand your inner motivation and, first and foremost, to be honest not only with the recruiter but also with yourself. AsstrA's goal is to achieve customer satisfaction with top-quality services from happy employees. Making them happy, therefore, is the mission of our HR management