Wilhelmshaven Connects to South Germany
10th January 2023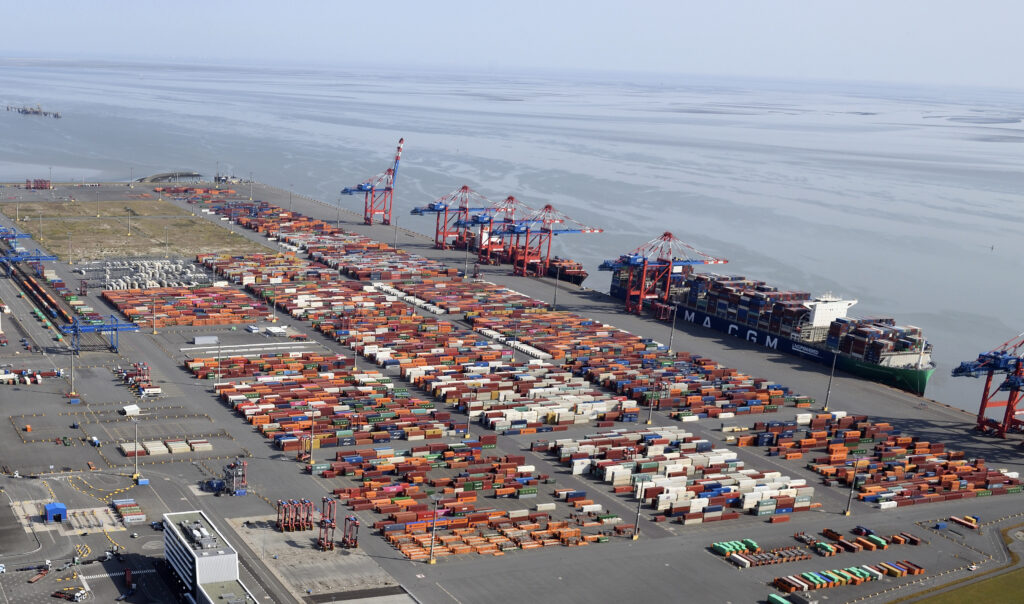 EUROGATE Intermodal GmbH (EGIM), Hamburg-based provider of combined transport, will include EUROGATE Container Terminal Wilhelmshaven (CTW) in its network of rail connections starting mid-January 2023.
Beginning 16th January 2023, EGIM will add Wilhelmshaven, Germany's only deep-water port, to its portfolio of connections. In Q1, EGIM will offer direct services between CTW and Duisburg, Munich, Nuremberg and Kornwestheim. Shortly after, connections to Ulm, Mannheim and Frankfurt/Main will be added to the offering in Q2. By June 2023, EGIM plans to increase its frequency of connections to 13 roundtrips per week.
Sustainable rail transport is important for the future development of Wilhelmshaven, and the direct connections now available to the JadeWeserPort (JWP) by electric locomotive are a key part of the port's sustainable growth. As part of its own strategy, EGIM is committed to strengthening its range of climate-friendly transport solutions to destinations across both southern Germany and western Germany. Here, new corridors are being consistently opened, and in the future, these areas will have new connections to Wilhelmshaven. The expansion of rail infrastructure between Wilhelmshaven and regions along the Rhine will further accelerate this development and change the flow of cargo, as trains will be able to travel directly and efficiently to the quayside in Lower Saxony.
All new Wilhelmshaven connections can also be booked via railMybox, the fully digital booking platform launched in early May 2022. This user-friendly system, which offers guaranteed capacity at fixed price, is recording a steady increase in registrations and bookings.
As the shipping sector sees a new generation of super-sized container vessels, JWP's 18-metre water depths allow the huge new ships to dock fully loaded, independent of the tide at any time of night or day. Eight shipping lines have already included JWP in their schedules and are benefitting from the port's advantageous positioning. As a result of the port's increasing importance, CTW is experiencing high growth rates and achieved a record-breaking throughput of 712,953 TEU in 2021.
EUROGATE Intermodal GmbH (EGIM) is an international service provider for container transport headquartered in Hamburg, Germany. Part of the EUROGATE Group, EGIM is one of Germany's leading neutral providers of combined transport for containers by rail and road.
EGIM is a founding member of the private rail service company boxXpress.de GmbH, and with this product, connects the German North Sea ports and Rotterdam with eleven terminals in southern Germany and Hungary. Alongside its rail services, EGIM offers services for the first and last mile via truck.
Through its sister company Hannibal, which belongs to the Italian Contship Group, EGIM offers connections to Italy via its central hub Munich, thereby also connecting the southern ports to the network.