Rockspring Acquires UK Urban Logistics Assets in £47 Million Deal
31st July 2017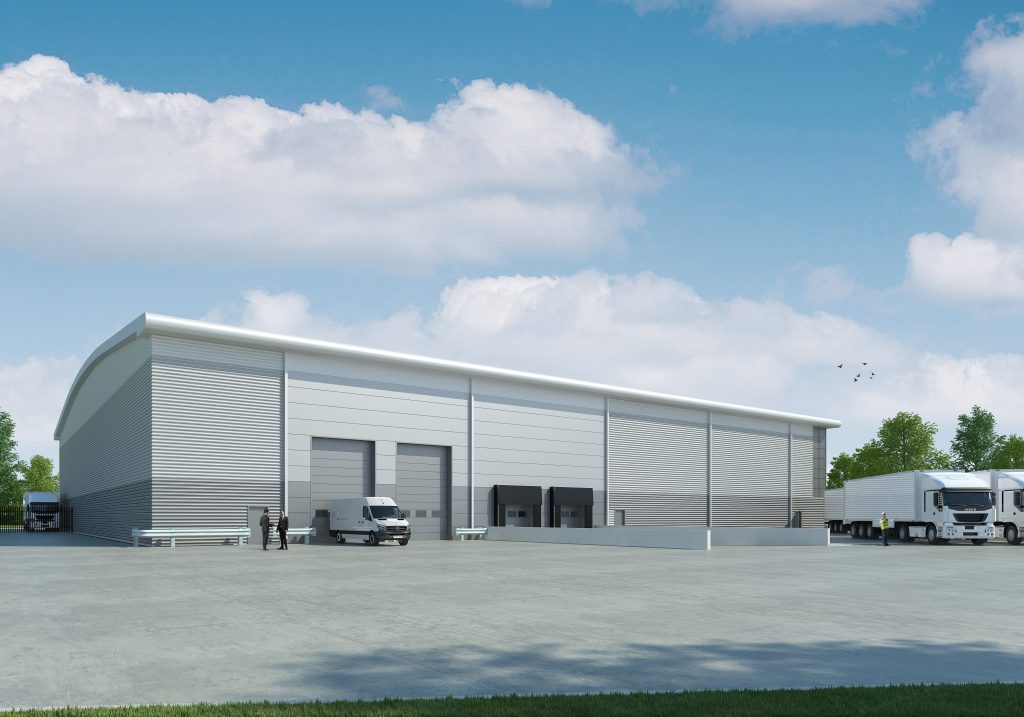 Rockspring Property Investment Managers LLP ("Rockspring") says it has acquired four urban logistics assets for a total consideration of £47 million. All four properties are strategically located close to key transport hubs and urban conurbations across London and the south of England, including Belvedere in south east London, Poyle near London Heathrow Airport, Cheltenham in Gloucestershire and Brackley in Northamptonshire.
The sites in Belvedere (pictured) and Brackley are speculative developments that have been forward purchased by Rockspring with the schemes due for completion respectively in the third and fourth quarters of this year.
The Lansdown Industrial Estate, the largest single ownership industrial estate in Cheltenham, has been acquired from a joint venture between Galliard Homes and Cain International for c. £16 million. The asset, which is fully let, comprises 35 industrial units totalling 327,753 sq ft, and benefits from a strong urban catchment area with easy access to the A40 dual carriageway and Junction 11 of the M5, which links London to the Midlands and the South West.
Rockspring has also purchased a prime 72,460 sq ft industrial site in Poyle close to Heathrow Airport's Terminal 5 for c. £11 million. It is situated within the well-established industrial and logistics market surrounding Heathrow Airport and has access to major arterial routes including the M25, M40, M4 and M3, offering direct access to extensive national and international transport routes. The asset was acquired from APP and was fully let to Adelie Foods Limited and Universal Packing Specialists Limited on short term leases.
The two speculative logistics developments in Belvedere and Brackley, have been forward purchased for c. £7 million and £14 million, respectively.
The Belvedere development comprises a 46,426 sq ft Grade A distribution unit located in an established industrial location in south east London with direct access to the M25 and central London. Other occupiers in the vicinity of the site include supermarket and e-commerce retailers, such as Amazon, Asda, and Tesco.
The scheme in Brackley, which has been acquired off market from Albion Land, will comprise 132,380 sq ft of light industrial / logistics space across eight units and is due for completion at the end of this year. With a highly prominent edge of town position on the A43 dual carriageway, the development is set to benefit from the local transport infrastructure, with fast access to the M40 and M1 motorways, as well as its close proximity to Banbury and Bicester and good quality employment pools.
Duncan White, Assistant Director at Rockspring said:
"Individually, each of these acquisitions has compelling fundamentals and they all sit in a sector that is under-supplied and experiencing strong occupier demand which is driving rents upwards. Altogether these transactions reflect Rockspring's positive sentiment on the industrial and logistics sector, which we believe retains significant opportunity to deliver value for our investors and strong rental growth."