Simpson Packaging Acquires New Premises At Ossett Development
9th December 2015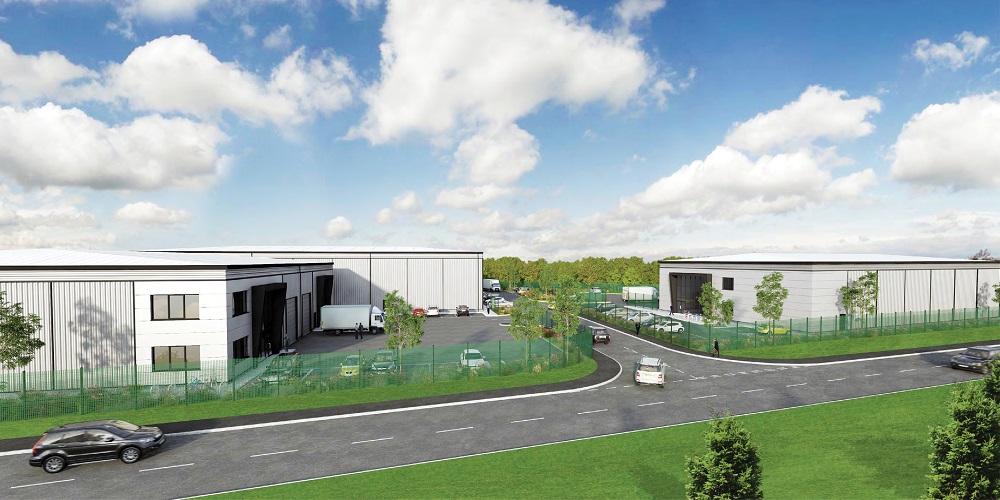 Simpson Packaging has completed a deal with Gregory Property Group to purchase a new 32,300 sq. ft industrial unit at Ossett 40, near Wakefield. The family owned, local business is to relocate from premises at Shaw Cross near Dewsbury to facilitate expansion plans.
Ossett 40 on Milner Way is located just one mile from J40 of the M1. Historically it was occupied by fellmongers Nettleton & Porter Limited but more recently the buildings were demolished to make way for regeneration.
Gregory Property Group acquired the three acre site last year and has since secured full planning consent to deliver 57,000 sq. ft. of new, high specification light industrial accommodation. The pre-sale to Simpson Packaging for ?2.4 million 'kick starts' the development and Gregory reports strong interest in the remaining two units of 12,100 sq. ft and 12,600 sq. ft, both under construction.
Simpson Packaging is one of the UK's leading suppliers of packaging materials, handling equipment and work-wear to the removals, self storage and furniture industries as well as being a major force in industrial packaging.
The business has outgrown its current 14,000 sq. ft premises which it has occupied for the last 18 years but was keen to remain in the local area and retain its existing workforce. The new facility at Ossett 40 will more than double its operating space with greater heights, more office accommodation and extended parking to allow a more efficient operation.
Tony Dawes at Simpson Packaging said, "Through the hard work of our staff and growing customer base we have experienced increased growth in all areas of the business year on year, even through the difficult times of the recession. Our existing premises are no longer fit for purpose but we struggled to find a considerably larger site that could facilitate future expansion and provide greater streamlining and efficiencies within our business.


"The opportunity for a design and build scheme which meant that we could stay in the vicinity and retain our existing workforce was too good to miss and Ossett 40 provides the convenience that we need for distribution.


"Due to the locality of the new build all of our staff will continue their employment with Simpson Packaging and we look forward to offering further employment opportunities in the area in the near future."

Gregory Property Group has already started development on site and expects to complete all three new units by summer 2016. The end value for the scheme is expected to be in the region of ?4.5 million.
Richard Tovey, Director at Gregory Property Group, said, "Ossett is a popular location for industrial occupiers because of its excellent transport links and labour force. Unsurprisingly we have received a lot of interest and we are pleased to agree this major deal with Simpson Packaging as a locally respected business which will anchor this development."

Ossett 40 offers units with integral offices, parking and generous yards available for occupiers on a freehold or leasehold basis.
Billfinger GVA and Gent Visick in Leeds are jointly appointed to market the scheme.