World of Freight Expo
19th October 2020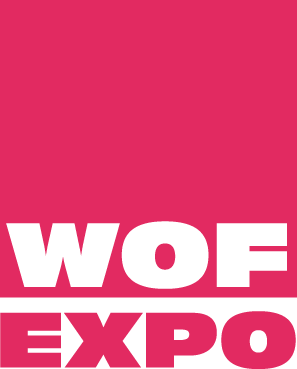 WOF EXPO – Explore for the World Of Freight in the heart of Europe
6-8th October 2021
Bratislava, Slovakia
http://www.wofexpo.com
Experience the first logistics exhibition in Central and Eastern Europe which brings shippers, retailers, wholesalers, importers, and exporters in front of top exhibitors who offer the latest logistics and supply chain solutions.
3 days of uncovered opportunities full of an attractive and innovative programme.
250+ exhibitors
20+ seminars and panel discussions
9000+ visitors
WOF EXPO Awards
The post-COVID-19 business will show us the importance that not the strongest company will thrill and survive but those which are adaptable to changes and challenges. WOF EXPO has five main pillars with a clear focus to bring you closer to success:
· Digitalization
· E-commerce
· Innovations
· Green deal
· Start-up zone
Central and Eastern Europe became a powerhouse for key sectors as automotive, electronics, manufacturing, pharmaceuticals, perishables, aerospace, retail, agribusiness, chemical, FMCG, construction and energy.
Come and be an exhibitor and present your company in the best possible way and create unique brand awareness or come as a visitor and enjoy networking, seminars and business opportunities.
WOF EXPO covers all modes of transports and technology under one umbrella and shows the importance of supply chain solutions focused on efficiency and cost-saving. Exploring new trends, challenges and opportunities that affect the supply chain.
WOF Awards Gala event will celebrate "The Favourite ones in Industry" in 8 categories which will be voted by:
· Freight Forwarder
· Trucking Company
· Airport
· Sea Port
· Airline
· Shipping Line
· Last Mile
· IT Solutions
WOF EXPO will bring business opportunities to the entire "New Europe" and will enable entrepreneurs from all over the world to present their services. Networking is the cornerstone of the industry, and that's why WOF Expo offers a range of fantastic tools and features for facilitating networking.
You can't miss this unique opportunity! We believe that this event will be a driving force to kick new business opportunities after a difficult economic period, caused by COVID-19.