Total Supply Chain Summit
2nd March 2023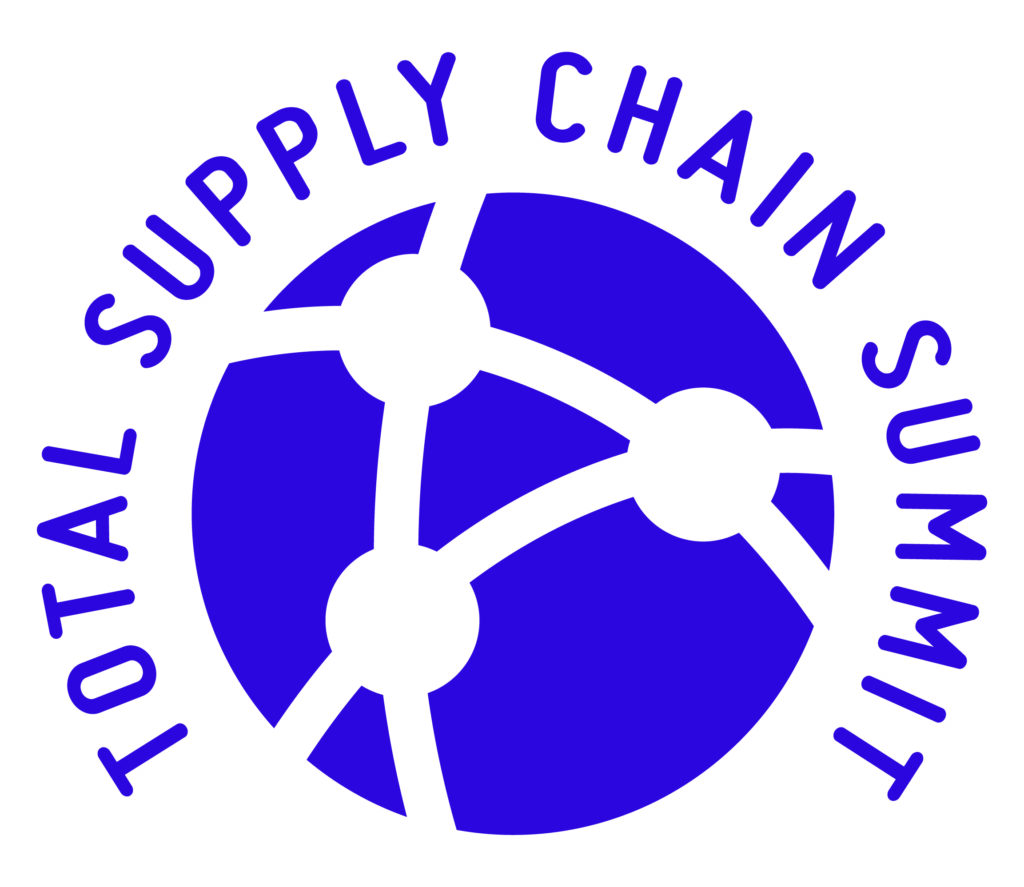 Keep your supply chain mechanisms smooth at the 25th Anniversary Total Supply Chain Summit – 15th and 16th May – Radisson Hotel and Conference Centre, London Heathrow.
Successful supply chain management keeps the process of supply and demand operating so that people have access to goods and services. From shelter to the way we work, sustenance and entertainment, a well-oiled supply chain is critical for maintaining economic stability – A hugely relevant topic during these uncertain times.
The Total Supply Chain Summit is a highly focused and popular annual event specifically organised for senior professionals directly responsible for the supply chain within their organisations and those that service them for a series of pre-qualified 1-2-1 meetings.
Areas covered include: Distribution, 3PL, Logistics Management, Forecasting, Total end-to-end Supply Chain Solutions, Cost Reduction, EDI and much more…An illustrious line-up of industry leaders and external experts will provide a broad spectrum of critical insights designed to prepare our audience's business for what lies ahead, whilst inspiring them to explore new ways of thinking. Hear from:
Clare Bottle, Chief Executive, UKWA
Clare says, Major research by UKWA into solar power on warehouse rooftops identified major benefits – doubling solar capacity, slashing electricity costs, reducing emissions – but what are the barriers and how can we overcome them?
The event also provides valuable networking opportunities for like-minded industry professionals to maximise connections to best support those managing the chain.
To name a few, delegates include: Adare International, Co-op, Dr Organic, Hyundai, Pure Organic Drinks and Women's Best.
Sarah Beall, Managing Director at Forum Events said: "Time is precious, so we wanted to create an event with the vision of generating business relationships that last. Our priority bespoke matchmaking software was developed to accommodate the needs of our guests. We prioritise decision makers' requests for meetings, to make sure their itinerary is full of appropriate suppliers that can fulfil their requirements. The event also provides unrivalled opportunities to learn new skills and network with peers. We look forward to welcoming everyone on the day."
To secure a complimentary delegate place, please call Hayley Purrell on 01992 374 073 or email h.purrell@forumevents.co.uk
To attend as an Event Partner, call Nick Stannard on 01992 374092 or email n.stannard@forumevents.co.uk
For further information, please visit www.totalsupplychainsummit.co.uk