Technologies to "Simplify Life For Drivers" Demonstrated by Mandata
14th March 2019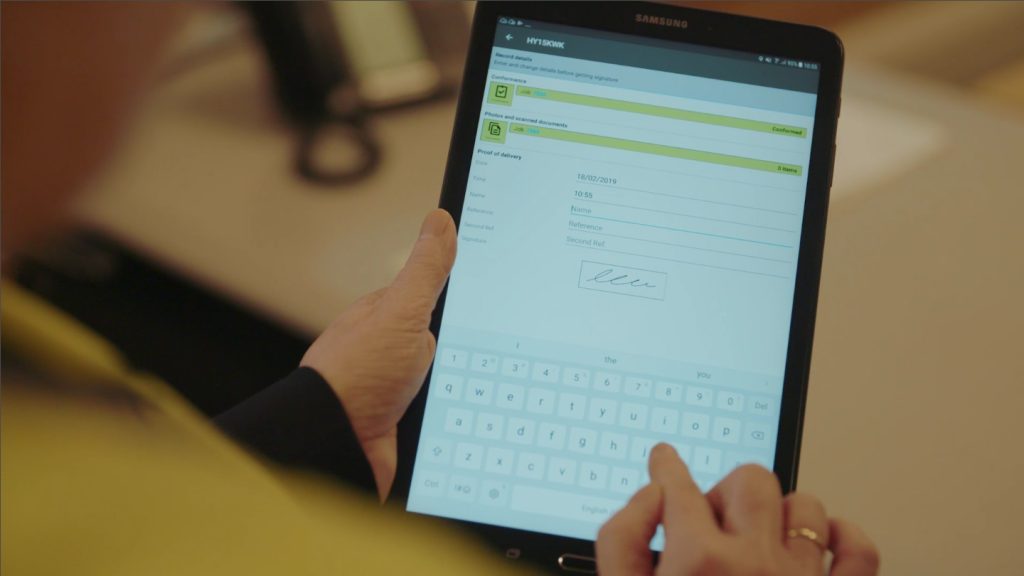 Advanced integrated cloud and mobile transport management technologies for transport and haulage operators will feature on software provider Mandata's CV Show stand (4C35).
Mandata is a UK leader in integrated transport and logistics software for large and small road transport companies, providing solutions that automate and simplify complex processes. These enable operators to plan, manage, monitor and invoice work through one centralised system.
The easy-to-use, 'out-of-the-box' subscription-based cloud TMS Go! technology will be a key attraction. The system is gaining increasing traction among smaller haulage operators looking to secure efficiencies and improvements.
Mandata's improved Manifest app, an advanced digital POD solution introducing a new UI (above), will also feature. This links the traffic office to drivers, simplifying how instructions are sent and proof-of-delivery received, along with live job status updates. It gives operators better visibility and control of their operations, saving them time by digitising the proof of delivery and invoicing process.
A new Manifest App+ will also be displayed, featuring live driver messaging and turn-by-turn Sat Nav, generating real-time ETA updates in both Mandata TMS solutions.