Victa Railfreight to Provide Tilbury Last Mile Rail Service for DRS
9th November 2018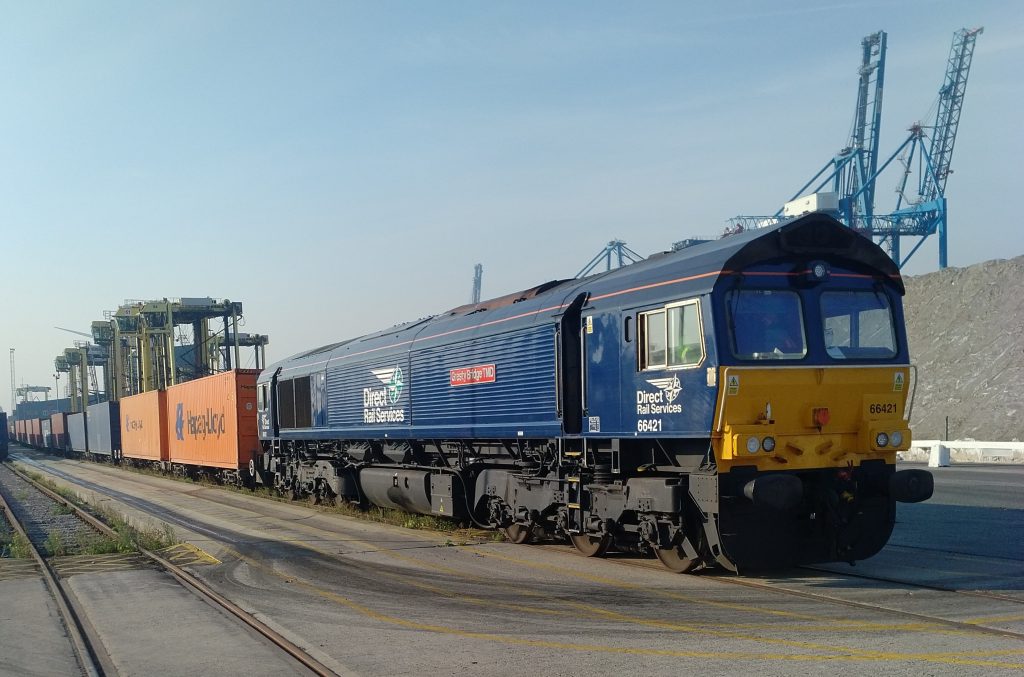 Victa Railfreight has secured a deal to provide 'last mile' rail services within the Port of Tilbury for freight train operator Direct Rail Services (DRS). The agreement is part of the launch of a new intermodal train service for Eddie Stobart, connecting the Port of Tilbury to Tesco's site in Daventry. Victa has the responsibility to deliver the trains over the three quarters of a mile connection between the main line exchange sidings and the London Container Terminal at Tilbury. Victa is also responsible for checking the loaded trains, which can carry between 30 and 36 containers and processing the train documentation.
Neil Sime, Victa's Managing Director, said: "This is a perfect example of the services we offer, potentially reducing costs by using Victa's resources for short journeys around the Port, freeing main line resources to work long haul journeys. It reinforces the long-standing customer focused nature of our relationship with DRS. It means we are working again with the Port of Tilbury and the London Container Terminal, bringing operations back to the internal railway around the Port for the first time in four years."
This is Eddie Stobart's first train service from Tilbury and will run three days a week between the Port and Daventry.
Victa says it is developing several similar operations around the country to support the growing demand for new intermodal services connecting ports with inland terminals.