New GBRF Service from Felixstowe to iPort Rail
22nd May 2019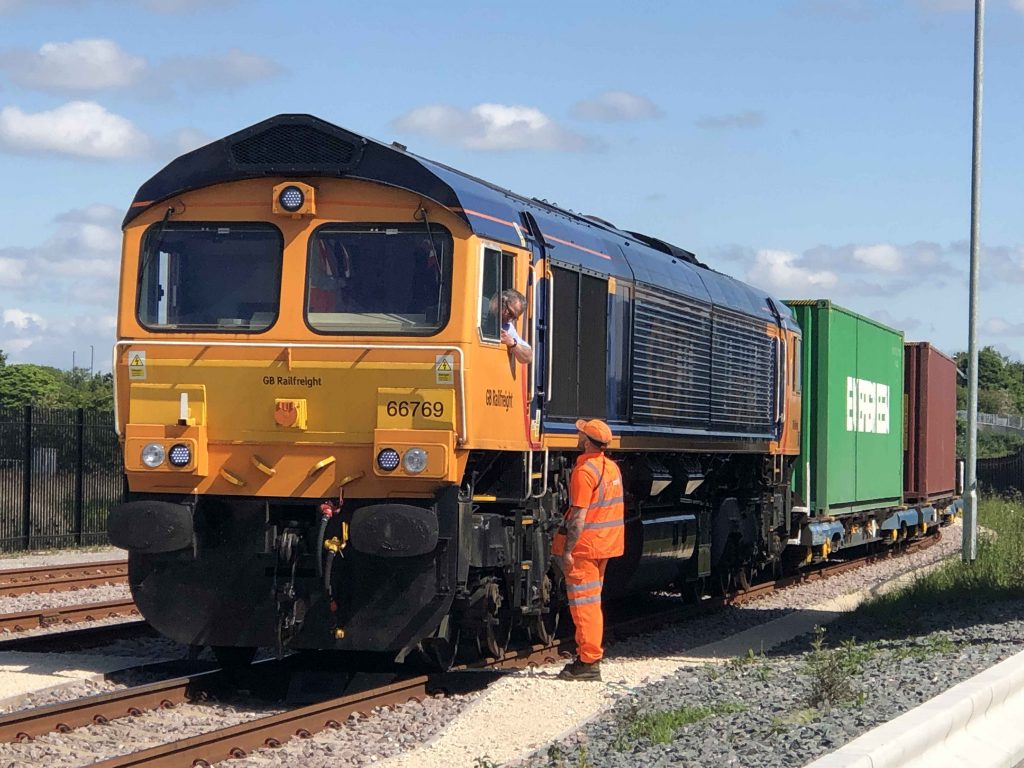 GB Railfreight (GBRf) have kick-started a new service from the Port of Felixstowe to iPort Rail in Doncaster, marking the company's continued expansion into the Intermodal market.
The service will run 5 days a week, and represents GBRf's 16th intermodal service to date, following rapid expansion into the market over the past 18 months. GBRf trains now carry one third of all containerised rail traffic to and from the Port of Felixstowe.
The new service will enable increased diversity in GBRf's Yorkshire operations, says the company, providing customers with more logistical options in the wider Yorkshire area are further afield than ever before.
John Smith, Managing Director of GB Railfreight, said:
"I am thrilled to see the beginning of this new service. It is fantastic to be working once again with valued friends and partners. Our growth in intermodal speaks to GBRf's commitment to innovation, offering flexible and innovative door-to-door solutions that meet our customer's needs, as well as a consistently reliable service. This is why customers work with us again and again, GBRf are the industry's trusted intermodal carrier."
Steve Freeman, Managing Director of iPort Rail, said:
"This new Felixstowe service highlights the growth iPort Rail is experiencing since welcoming its first commercial service late last year, and the increasing significance of our facility to national and international supply chains."
"Being part of Verdion's iPort multimodal logistics hub means that 87 per cent of the UK population is within a four-hour drive of our terminal, with easy access to the national motorway network and sea transport links as well as rail freight routes increase.
"The terminal already handles several hundred tonnes of goods daily, and we are excited that our expansion story is set to benefit businesses across the country even further."