Finished Vehicle Logistics on the New Silk Road
5th July 2019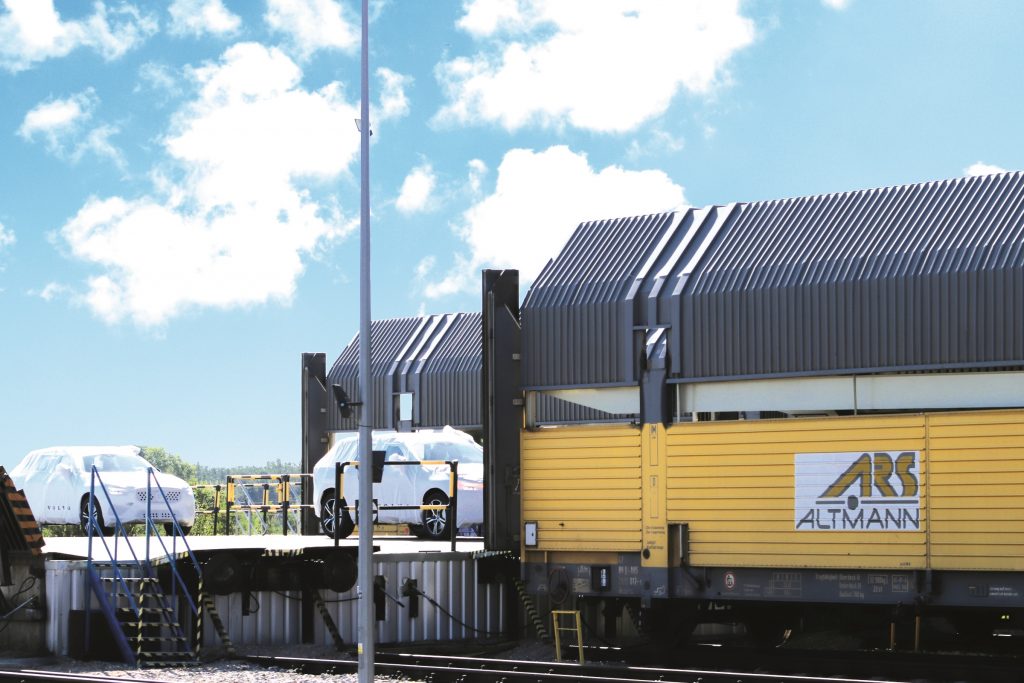 Representatives of Volvo, automotive logistics company ARS Altmann AG and other participating service providers yesterday celebrated the arrival of the first train with Volvo vehicles from China at Kluizendock railway terminal in Ghent, Belgium. With immediate effect, vehicles of Swedish OEM Volvo will be transported between China and Europe in several round trips per week. The total volume amounts to around 40,000 vehicles per year. The vehicles are transported as part of an integrated hybrid concept developed by ARS Altmann AG together with its partner Intermodal Container Logistics Vienna (ICL). The concept for the New Silk Road relation envisages the combination of covered, double-deck car transport wagons on the section between Belgium and Poland and 40-foot containers on the section between Poland and China.
Last year ARS Altmann AG had already successfully placed the first continuous automotive RoRo train from Bremerhaven to Chongqing on rail. This project was transacted via the company's own terminal in Chernyakhovsk near Kaliningrad (Russia), which is designed for both European and Russian railway wagons. With the new hybrid concept, ARS Altmann AG now offers its customers a further solution on the New Silk Road, which is becoming more and more important. "Customers benefit from the advantages of rail transport with more reliable and shorter throughput times and far greater sustainability and climate compatibility compared to sea freight with both solutions," says Frank Lehner, Director Internationalisation at ARS Altmann AG.
The route between China and Europe runs via Kazakhstan, Russia, Belarus and Poland. Depending on destination, the journey takes about 18 days.